Lifestyles
TMC Bonham Hospital Auxiliary Volunteers induct officers
May 9, 2019
Bonham, Texas -- It was a night to celebrate past accomplishments while also making plans for the year ahead as TMC Bonham Hospital Auxiliary inducted new officers at the organization's annual banquet.
The Officers of TMC Bonham Hospital Auxiliary Volunteers for 2019-2020 are: President, Agnes Ricker; 1st Vice-President, Maureen Bankston; 2nd Vice-President, Pat Shaffer; 3rd Vice-President, Millie Smith; Secretary, Alana Munger; Treasurer, Wileen Burns; Chaplain, Vivian Crowson; and Parliamentarian, Joyce Denton.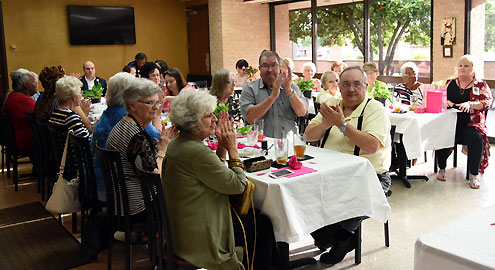 The Auxiliary was formed in 1974 with 25 charter members; it currently has 38 active members and 20 inactive members.
"We enjoy helping to create a friendly and helpful atmosphere for persons who are entering the hospital as patients and for visitors," says Millie Smith, the 2018-2019 3rd Vice President of TMC Bonham Hospital Auxiliary.
"I think we get more out of our work than anyone," said Agnes Ricker, Auxiliary President.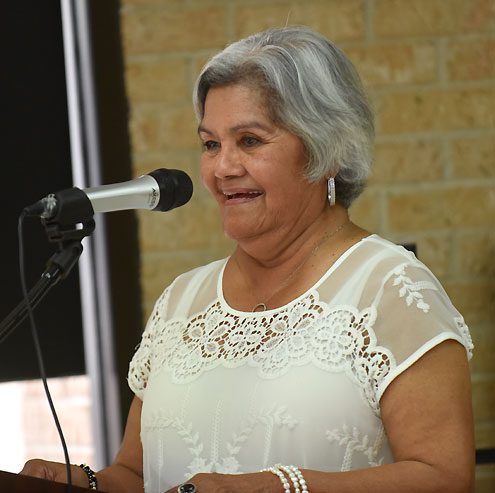 Agnes Ricker
Since its inception, TMC Bonham Hospital Auxiliary has amassed approximately 343,000 hours of volunteer service.
One dedicated member of the Auxiliary, Grace Tucker, has logged more than 12,000 hours of volunteer service. That equates to 1,500 eight-hour work days or -- since a year typically has 261 work days -- six years of volunteer service that Ms. Tucker has donated to this worthy organization.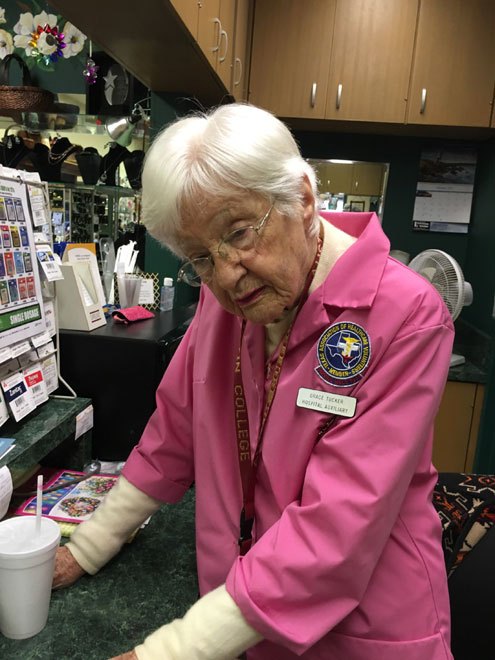 Vivacious and spirited at 95, Grace Tucker is still an active volunteer at TMC Bonham Auxiliary. courtesy photo
The Auxiliary presented a gift to TMC Bonham Hospital Human Resources Director, Diana Duer. "We're glad you're at this hospital!" Agnes Ricker told Ms. Duer.
Kathy Self was one of the door prize winners.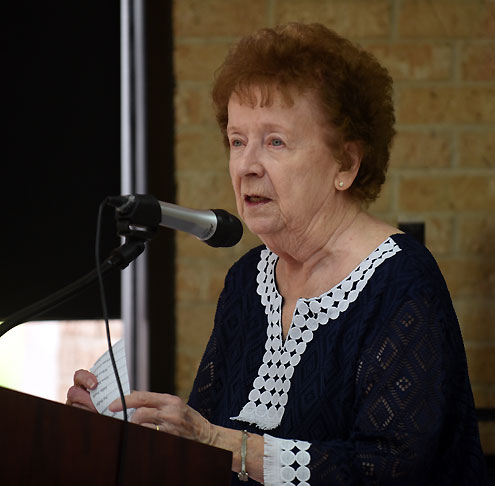 Joyce Denton will chair the Nominating Committee for next year. Committee members include Maurine Bankston, Lisa Jones and Kathy Self.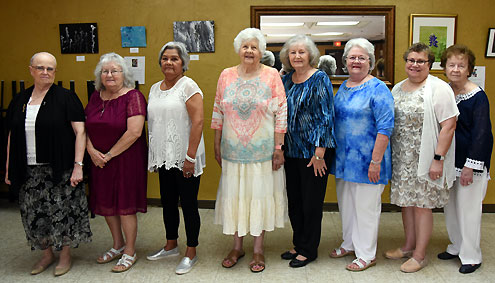 (L-R) Alana Munger, Secretary; Pat Shaffer, 2nd Vice-President; Agnes Ricker, President; Maureen Bankston, 1st Vice-President; Millie Smith, 3rd Vice-President; Wileen Burns, Treasurer; Vivian Crowson, Chaplain; and Joyce Denton, Parliamentarian
photos by Allen Rich