Lifestyles
Elizabeth May Memorial Concert held at Creative Arts Center
May 15, 2019
May God bless and keep you always
May your wishes all come true
May you always do for others
And let others do for you
May you build a ladder to the stars
And climb on every rung
May you stay...forever young
--Bob Dylan
Bonham, Texas -- It was standing-room-only at Creative Arts Center on May 3 for the Elizabeth May Memorial Concert performed by the Children's Chorus of Greater North Texas.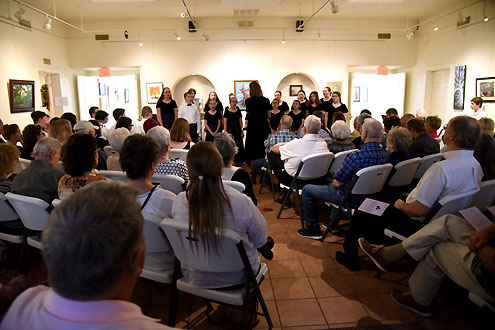 An icon in business and social circles during her legendary 71-year career in banking, Elizabeth May was also extremely fond of music and dancing. She studied opera and vocal arts at Centenary College in Shreveport, Louisiana and the University of North Texas in Denton, Texas and was the soloist for the bands of both music departments. At UNT, she was the soloist for what would later become the famous North Texas Lab Band.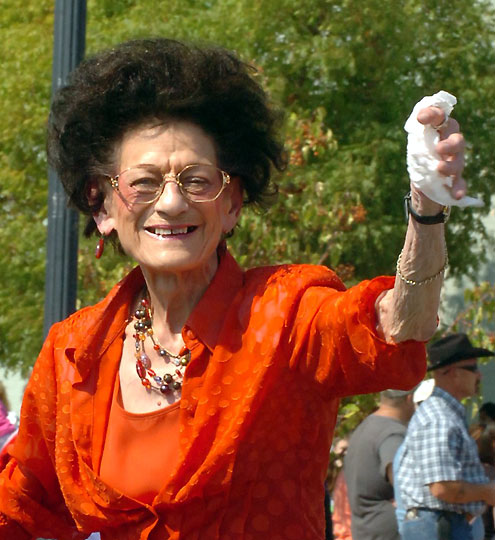 Elizabeth May
Children's Chorus of Greater North Texas, which is directed by Heidi Scheibmeir, Elizabeth's granddaughter, received a grant from Glaser Family Charitable Foundation and wanted to perform in Fannin County to express its appreciation.
"Our choir relies on grants and we certainly appreciate it," said Susan Snyder Marum, board president of Children's Chorus of Greater North Texas.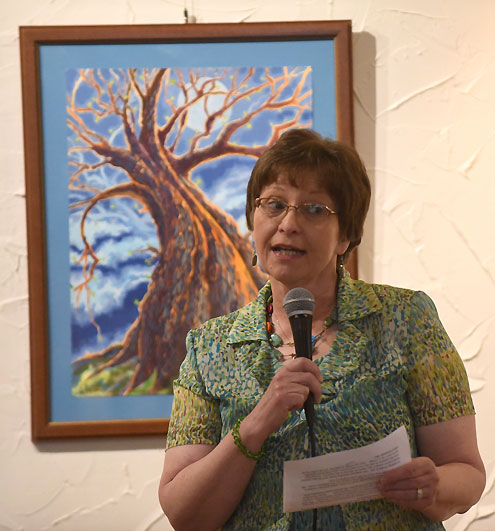 Susan Snyder Marum
In addition to a performance by Children's Chorus of Greater North Texas, the audience was treated to several songs by a Grads Chorus, comprised of older singers who are former members of the Children's Chorus.
For many friends of Elizabeth who were in the crowd, the highlight of the evening came when Ms. Scheibmeir, accompanied by her son, guitarist Colman Scheibmeir, Elizabeth's great-grandson, dedicated the Bob Dylan song, "Forever Young," to the memory of Elizabeth May.
"All the lyrics fit her to a 'T'," Ms. Scheibmeir remarked.
May your hands always be busy
May your feet always be swift
May you have a strong foundation
When the winds of changes shift
May your heart always be joyful
May your song always be sung
May you stay...forever young
-- Bob Dylan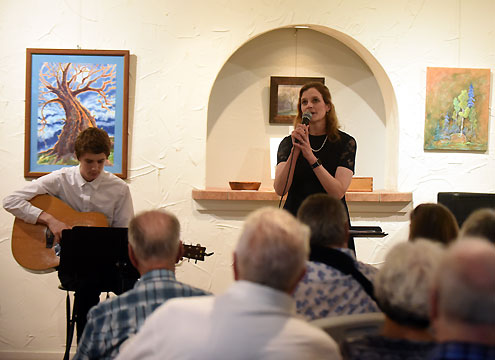 Colman Scheibmeir and Heidi Scheibmeir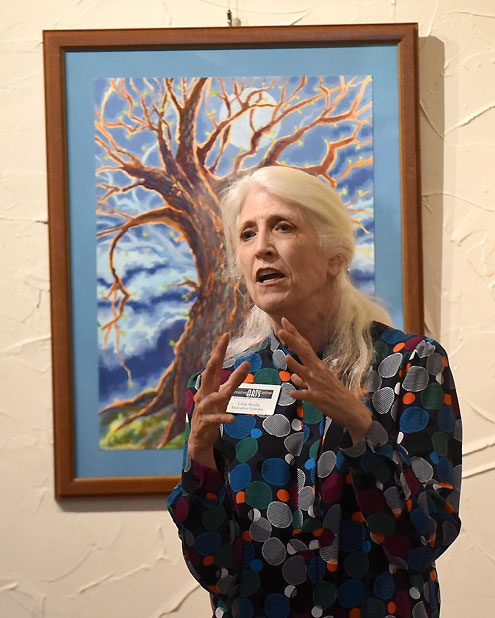 Lisa Avila, Creative Arts Center Executive Director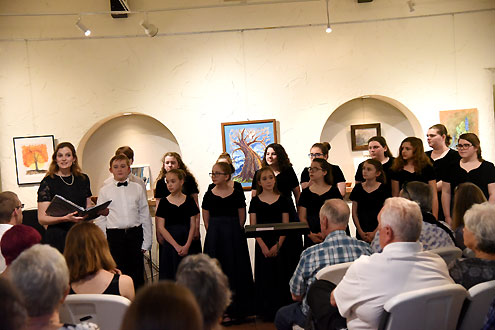 Heidi Scheibmeir introduces the Children's Chorus of Greater North Texas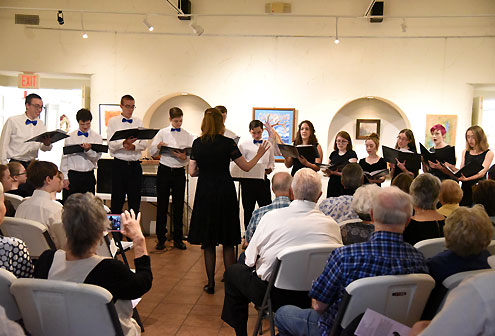 Heidi Scheibmeir directs the Grads Chorus
Heidi Scheibmeir