Lifestyles
Introducing Isaiah Owen Alexander Schulze
May 10, 2019
Robert and Aliesha Schulze are proud to announce the birth of their son, Isaiah Owen Alexander Schulze.
Isaiah was born at 9:54 a.m. on April 16, 2019 at Bella Births in McKinney, Texas. With blonde hair and blue eyes, he weighed 8 lbs. 2.5 oz. and was 20.25 inches long.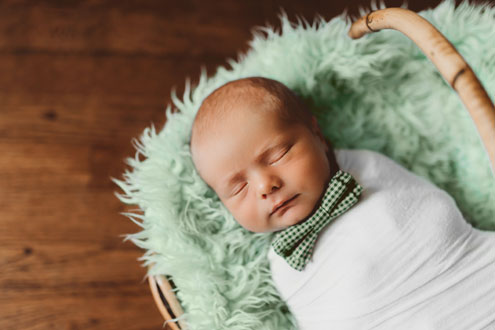 (photo by Ashley Wright Photography)
Isaiah is welcomed home by his big brother, Isaac Schulze, and big sisters, Anna and Abigail Schulze, all of Sherman, TX. Proud grandparents are Rick and Julie Schulze of Green Bay, WI and Mark and Kelley Owens of Bonham, TX. Proud great grandparents are Jim and Peg Schulze of Clay Center, KS and Linda Alexander of Ulysses, KS.
"I prayed for this child, and the Lord has granted me what I asked of him." 1 Samuel 1:27