School News
Rep. Ratcliffe announces Lamar County student as winner of the 2019 Congressional Art Competition
May 10, 2019
Rep. John Ratcliffe (R-Texas) announced Phoebe Smith from Chisum High School as the grand prize winner of the 2019 Congressional Art Competition today. Her artwork was selected by a panel of judges who assessed submissions from high school students from across the 18 counties in Texas' 4th District.
The Congressional Art Competition is an annual competition sponsored by the Congressional Institute, which gives students the opportunity to share their talent with visitors to the Capitol. A grand prize winner from each congressional district is displayed in the U.S. Capitol Building for one year.
Smith's winning artwork, Outlaws Like Us, was produced using charcoal.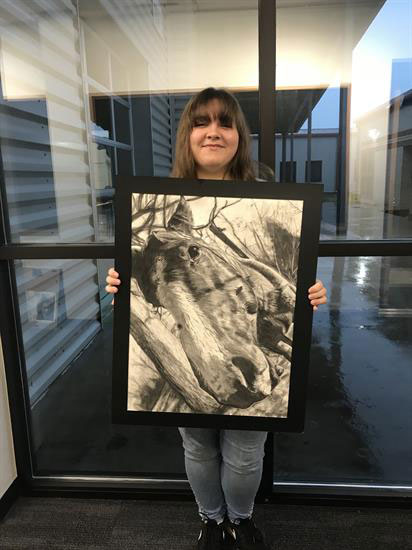 Phoebe Smith shows off her winning artwork, Outlaws Like Us.