Lifestyles
Bonham Chrysler hosts 'Car Crush' by Raminator
May 15, 2019
Bonham, Texas -- A little rain didn't dampen the spirits of a large crowd at Bonham Chrysler this weekend to watch a "Car Crush" by Raminator, title holder for the World's Fastest Monster Truck in the Guinness Book of Records. Visitors also lined up for $1 rides on the "Mighty Monster" bus, listened to live music, enjoyed festival food, and much more.
Bonham Chrysler hosted the annual Raminator Event at its location at 1522 W. Sam Rayburn Dr. in Bonham. Burton Gilliam, one of the stars of Blazing Saddles, was another crowd favorite, as fans gathered around to visit with Mr. Burton and ask for an autograph.
The crew from Brookshire's in Bonham provided tasty festival food and Tennessee Hat Band provided the soundtrack for this free event. The band is comprised of Greg Guyman, Fred Spears, Bill Capshaw, Jessica Brown and Ray McCarthy.
Bonham High School's War Dancers entertained the children at a face-painting booth.
Another popular activity was the $1 rides on the "Mighty Monster" bus, with all proceeds going to Bonham Rotary Club.
To learn more about Bonham Chrysler, please visit https://www.bonhamchrysler.com/ or call 903-583-8877.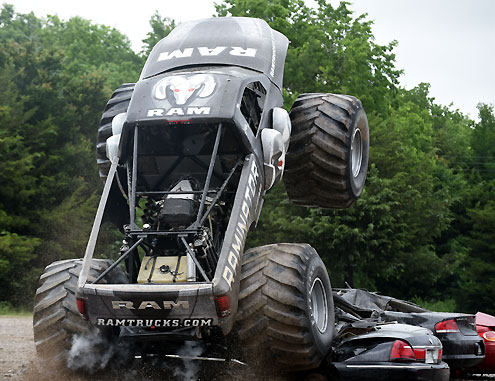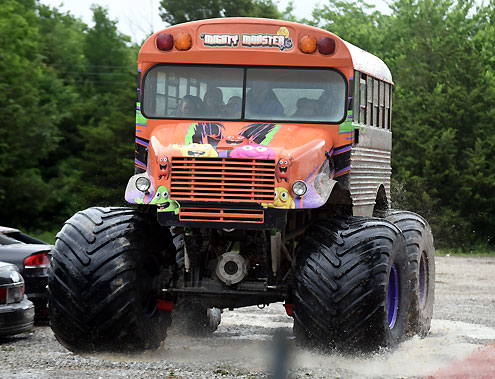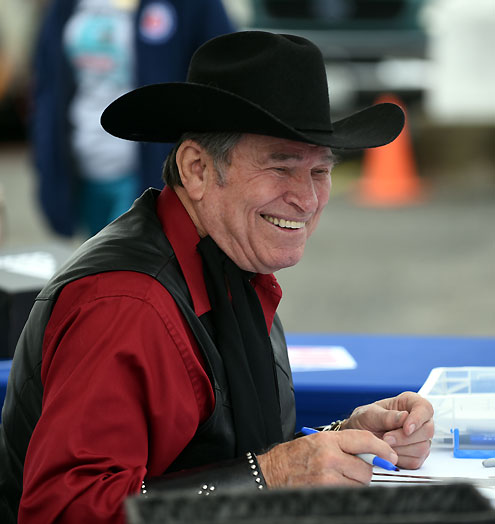 Burton Gilliam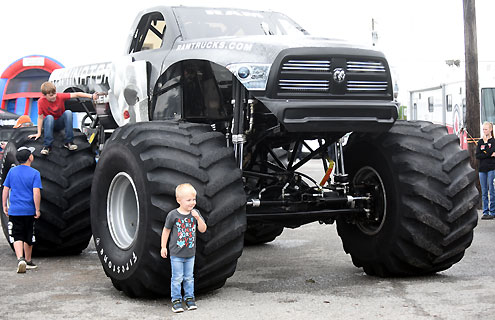 A young visitor is dwarfed by the giant Raminator.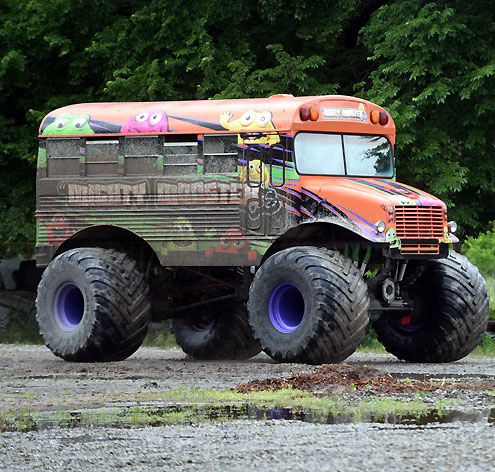 "Mighty Monster" bus
Raminator goes airborne in the Car Crush event.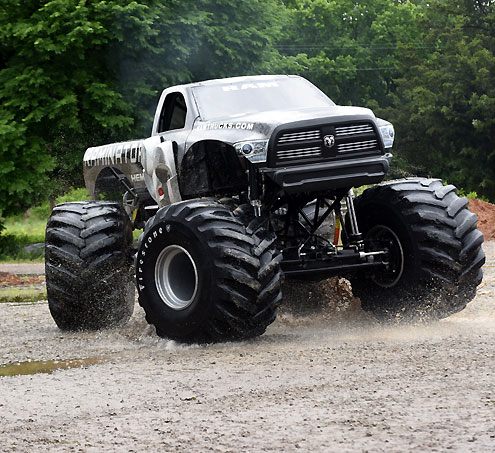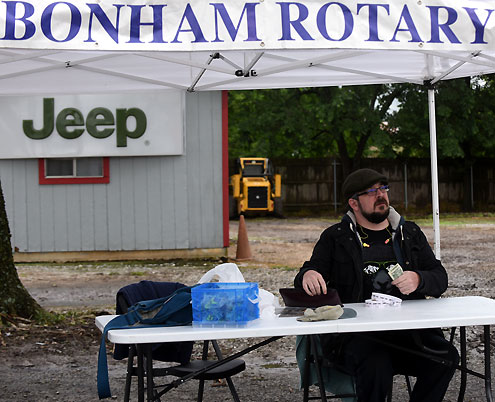 Edward Ray of Bonham Rotary Club sells tickets to rides on the "Mighty Monster" bus.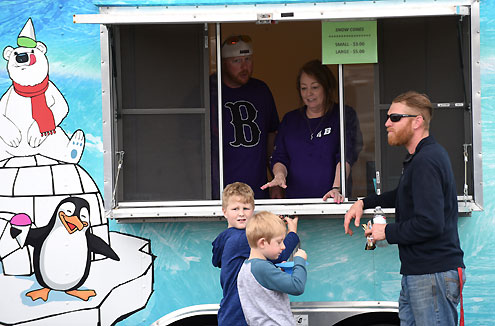 Children enjoyed snowcones.
Tennessee Hat Band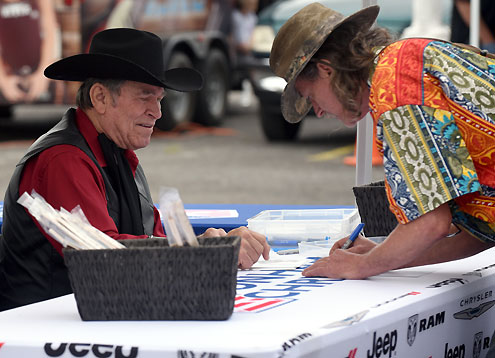 Burton Gilliam visits with a fan.
photos by Allen Rich