School News
Ruiz 4 Kids awards record $600,000 in student scholarships in 2019
Jun 10, 2019
$143,000 awarded to Denison, Texas area students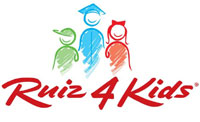 Denison, Texas -- Ruiz 4 Kids is helping the dreams of continued education for current and future college students.

A total of 140 Denison area students are recipients of a 2019 Ruiz 4 Kids Scholarships. Students were awarded a scholarship: $1,000 for graduating high school Seniors and $2,500 for transfer students.

Scholarship recipients also receive a generous number of El Monterey product coupons … for those quick lunches or late-night study snacks.

This year's total of $600,000 sets a new record for the Ruiz 4 Kids Scholarship Program. Last year Ruiz 4 Kids awarded $575,000 in scholarships to high school seniors and college transfer students.

"Ruiz 4 Kids has always believed in helping local students' pursuit of higher education," said Kimberly Goble Beck, Ruiz 4 Kids Scholarship Program Chairman. "They are our future teachers, tradesman, CEO's, Doctors, contractors, artists and many other professions. After putting in four or more years of hard work into their education, the cost of tuition or even a textbook should not prohibit them from achieving their dream."

All scholarship dollars are raised via the Louis F. Ruiz Golf Invitational. The very first scholarships were awarded in 1987 when Ruiz 4 Kids raised $2500. Since then, close to $4M in scholarships have been awarded to students in the areas where Ruiz Foods Team Members live and work: Dinuba, California; Denison, Texas; and Florence, South Carolina.

About Ruiz 4 Kids

Ruiz 4 Kids is a non-profit organization founded in 1991 when employees of Ruiz Food Products, Inc. approached Founder Fred Ruiz asking him to help them explore ways to assist families with children in need. Today, Ruiz 4 Kids works to fund two children/education programs: scholarships to high school seniors/community college students and the Mini-Grants for Teachers program.

About Ruiz Food Products, Inc.

Ruiz Foods is a privately-owned corporation with corporate offices in Dinuba, California. Kim Ruiz Beck, the elder daughter of Co-Founder and Chairman Emeritus, Fred Ruiz, is Chairman. Rachel Cullen is the President and CEO.

Ruiz Foods is dedicated to premium quality, authentically prepared frozen foods selling to all channels of distribution: retail, convenience store, clubs, vending, industrial and foodservice. The El Monterey® brand is the #1 frozen Mexican food brand in the U.S. Tornados®, the company's
snack brand is the #1 roller grill item across the nation. Ruiz Foods employs over 3,500 Team Members in California, Texas and South Carolina. For more information, please visit
www.ElMonterey.com or www.myTornados.com.