Local News
Republican Party of Texas leader to speak to Fannin County Republican Women
Jun 2, 2019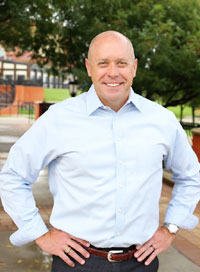 Fannin County, Texas -- Executive Committee member Jason Ross will speak to the Fannin County Republican Women Monday, June 3, 2019 at 6:00 p.m. Mr. Ross will discuss the upcoming 2020 election forecast for Texas and actions each of us can be doing now to help prepare for the 2020 election.

Presently, Jason Ross is the District Chief of Staff for Congressman John Ratcliffe, 4th Congressional District of Texas, but will be speaking in his capacity as member of the Executive Committee.

Jason was born in Texas and has lived in the Rockwall area since his family moved to Rockwall in the mid-1980ís. After graduating from Rockwall High School, Jason earned a bachelorís degree in Political Science from Texas A&M University and a law degree from Baylor University School of Law.

Since 2016, Jason has served on the Executive Committee for the Republican Party of Texas. Prior to that, Jason served the Rockwall County Republican Party for a decade in a variety of roles, including precinct chair, election judge, vice chair and legal counsel.

Jason and his wife, Lauren, have been married for over 20 years and have two teenagers who attend Rockwall Heath High School. For hobbies, Jason enjoys racing and riding bicycles.

Please join the FCRW and learn how to make a difference in the upcoming 2020 election. We meet at the Family Life Center, 801 Star Street, Bonham. The meet and greet time begins at 5:30 p.m., while the meeting begins at 6:00 p.m. and concludes at 7:15 p.m. Local elected officials, candidates for office, members and associate members will be in attendance. Guests are welcome to attend!