Obituaries
Jeffrey Lynn Smith
Jun 12, 2019
Honey Grove, Texas -- Jeffrey Lynn Smith, 58, of Oak Ridge, Texas died on Sunday, June 9, 2019 in Paris, Texas. Cooper-Sorrells Funeral Home will conduct services at 10:00 a.m. Thursday, June 13, 2019 at the Oak Ridge Church of Christ, 11372 FM 1550, Honey Grove, Texas with Robert Milton officiating, Clint Norwood serving as eulogist, and Tom Wishard and Ryan Turner leading congregational singing. Interment will follow in the Oak Ridge Cemetery.
Jeff's family will receive friends from 6:00 p.m. to 8:00 p.m. on Wednesday, June 12, 2019 at the church.
Jeff was born on October 5, 1960, the son of John Arthur and Carol Rattan Smith of Oak Ridge. He graduated from Fannindel High School in 1979 where he participated in FFA and played football. He attended Grayson Junior College and Paris Junior College. Jeff was a lifelong resident of Oak Ridge, a faithful member of the Oak Ridge Church of Christ, and a former member of the Windom Lion's Club.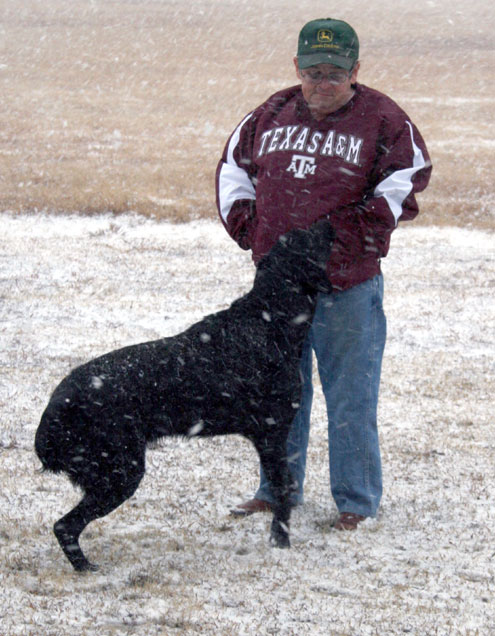 In addition to his parents, Jeff is survived by his sisters, brother, sister-in-law, and brother-in-law, Jackie Shelton of Waxahachie, Michele Smith of Sulphur Springs, Cindy and Marty Kueckelhan of Bonham, Stan Smith of Dallas, and Leasa Baxter of Oak Ridge. He is also survived by his nieces, nephews, and spouses, Blair Shelton, Jared Shelton, Shannon and Jackie Thomas, Jennifer and Colt Compton, Quincy Kueckelhan, Brad and Kaylea Baxter, and Brian and Krista Baxter; great-nieces and great-nephews Grady Compton, Conley Compton, Bryce Baxter, Lane Thomas, Aubrey Thomas, and Haynzli Kueckelhan; and special friends Penny Holloway Muecke and Albert White.

Jeff was preceded in death by his grandparents, W. T. and Faye Smith and Fred and Lottie Rattan; his brother, John Alan Smith; his brother-in-law, Jimmy Baxter; and his niece, Kelayne Kueckelhan.
Casket bearers will be Brad Baxter, Brian Baxter, Quincy Kueckelhan, Jared Shelton, Marty Kueckelhan, and Stan Smith. Honorary casket bearers will be Albert White, Justin Milton, Jonathan Mendez, Scott Munger, Stacey Petrea, Kevin Petrea, Mark Rattan, Brad Rattan, Colt Compton, Jackie Thomas, David Cunningham, and Steve Cunningham.
If desired, memorial contributions may be made to Oak Ridge Church of Christ, 10368 FM 1550, Ladonia, Texas 75449 or the Oak Ridge Cemetery Association, 761 CR 3475, Honey Grove, Texas 75446.
Friends may register in Jeff's Book of Memories at www.coopersorrells.com.