Lifestyles
Finding Dorothy at the Bonham Public Library Friday, June 28
Jun 26, 2019
Bonham, Texas -- Finding Dorothy by Elizabeth Letts is the book for discussion at the Bonham Public Library, Friday, June 28, at 1:00. Who hasnít watched the movie The Wizard of Oz or read the book The Wonderful Wizard of Oz. The story of the making of the movie and the relationship between the author L. Frank Baum and his wife Maud Gage Baum is the subject of this monthís book Finding Dorothy.
From the book summary: Hollywood, 1938: As soon as she learns that M-G-M is adapting her late husband's masterpiece for the screen, seventy-seven-year-old Maud Gage Baum sets about trying to finagle her way onto the set. Nineteen years after Frank's passing, Maud is the only person who can help the producers stay true to the spirit of the book - because she's the only one left who knows its secrets.
But the moment she hears Judy Garland rehearsing the first notes of "Over the Rainbow," Maud recognizes the yearning that defined her own life story, from her youth as a suffragette's daughter to her coming of age as one of the first women in the Ivy League, from her blossoming romance with Frank to the hardscrabble prairie years that inspired The Wonderful Wizard of Oz. Judy reminds Maud of a young girl she cared for and tried to help in South Dakota, a dreamer who never got her happy ending. Now, with the young actress under pressure from the studio as well as her ambitious stage mother, Maud resolves to protect her - the way she tried so hard to protect the real Dorothy.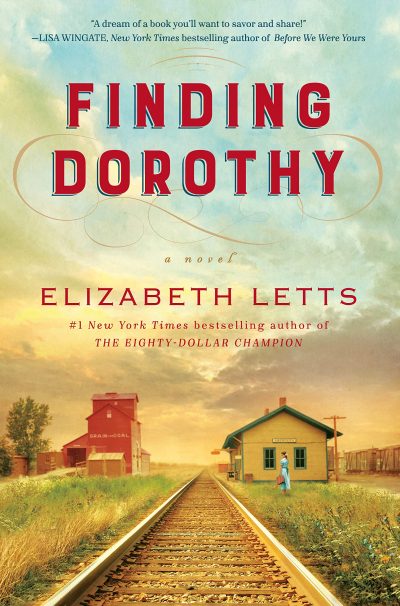 Books & Bites is a time to take a bite out of history, a bite out of a good book and to enjoy a sweet bite during the discussion.
Books & Bites will take July off and will meet again in August the last Friday of the month at 1:00 in the Bonham Public Library meeting room.

Our book for August will be The Lost Girls of Paris.

For more information regarding the monthly book review, contact the library or follow the library on Facebook.