Local News
Mill & inlay pavement work slated for US 82 in Grayson County
Jul 8, 2019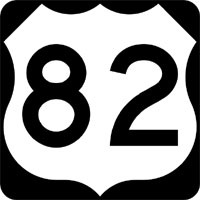 Paris, Texas -- Texas Department of Transportation officials today announced that mill and inlay pavement work will begin July 8 on a portion of US 82 in Grayson County.

Contractor Austin Bridge & Road Services LP, Irving, Texas, was granted 93 working days to complete this project valued at more than $7.3 million. The contractor anticipates starting work on July 8. The target completion date for this project is December 2019, officials said.

This project will occur on US 82, from FM 901 in Sadler to FM 1417 West in Sherman.

Contractor crews will mill off the existing worn pavement surface and install a new pavement surface layer. Crews will also lengthen the westbound left turn lane at Preston Club Drive and US 82. The project will require lane closures, but access to adjacent properties will be maintained, officials said.

Motorists who travel regularly in this area should remain alert and pay special attention to all signs, barricades and traffic controls, and reduce their speed as they approach and travel through work zones. They should also avoid distractions such as cell phones, eating, drinking, or car audio or navigation systems.

For more information, contact Tim.McAlavy@txdot.gov or (903) 737-9213.