Local News
New graduates for Fannin County C.E.R.T.
Jun 23, 2019
Fannin County, Texas -- As of Tuesday, June 18, 2019, Fannin County C.E.R.T. (Community Emergency Response Team) has six new graduates. These graduates attended eight training classes and one final drill that was a mocked up tornado scenario. The graduates all performed well and received certificates.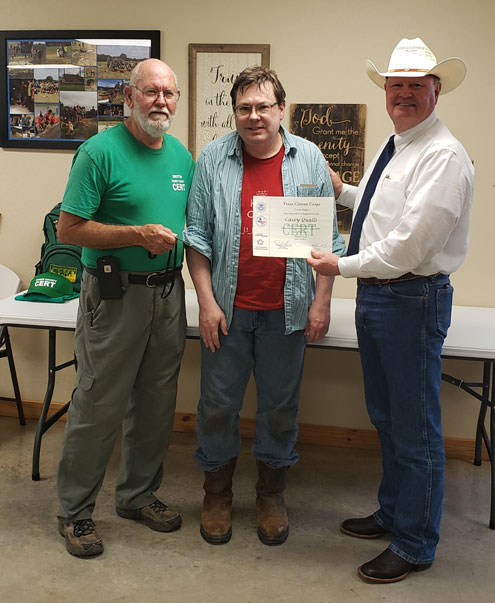 Casey Qualls receives his certificate.
The certificates were presented by Fannin County Judge, Randy Moore and C.E.R.T. Coordinator Darrell Brewer. Graduates also received ready for disaster backpacks and C.E.R.T. caps and T-shirts.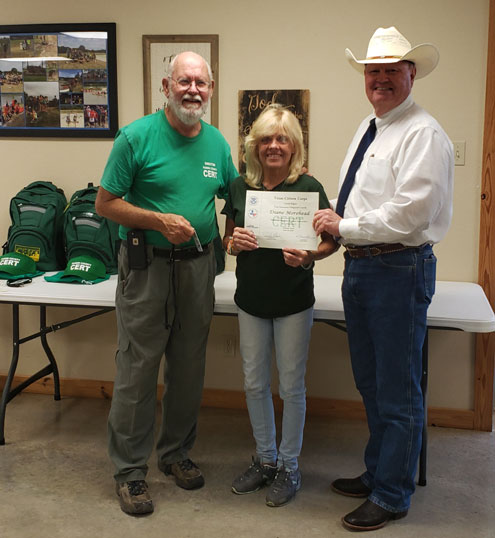 Diane Morehead receives her certificate.
The new C.E.R.T. members are Brian Berry, Tony Maeder, Diane Morehead, Casey Qualls, Lita Huffman and Jerry Huffman.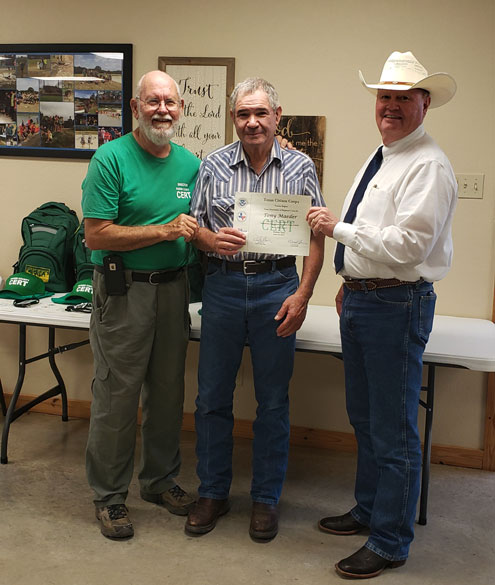 Tony Maeder receives his certificate
C.E.R.T. is a very important volunteer program in Fannin County. Whether it's responding to an actual emergency situation, disaster or assisting with a planned event the C.E.R.T. team is there to assist if called upon.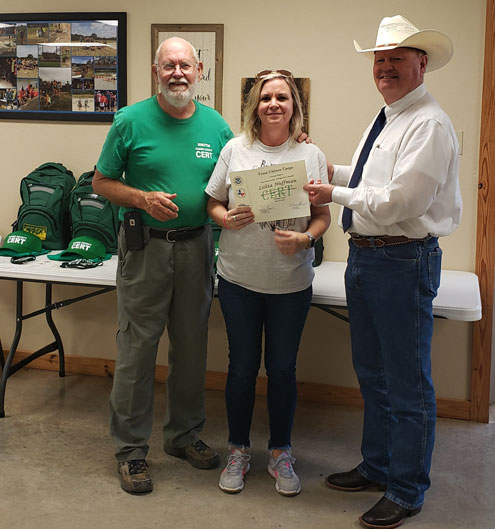 Lita Huffman receives her certificate.
If you or anyone you know would like to join the Fannin County C.E.R.T. team please contact Jerry Huffman, Emergency Management Coordinator at jhuffman@fanninco.net or call 903-640-8484.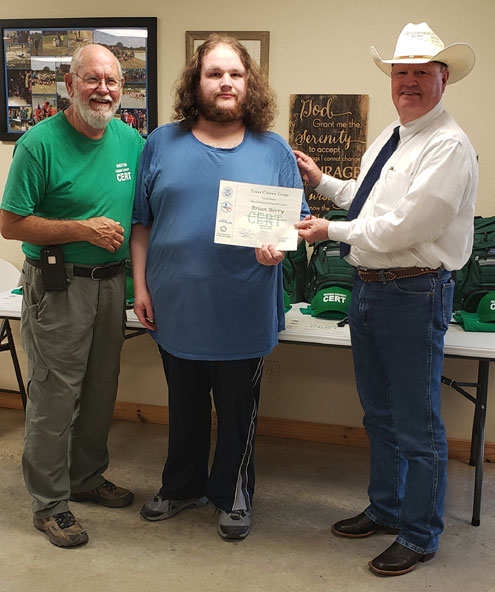 Brian Berry receives his certificate.