Obituaries
Paul Edgar Avery
Jun 22, 2019
Bonham, Texas -- Paul Edgar Avery, 95, of Telephone, Texas passed away Friday, June 21, 2019 at the Bonham Veterans Hospital. A funeral service with military honors has scheduled for 10:00 a.m. Tuesday, June 25, 2019 at Cooper-Sorrells Funeral Home Chapel in Bonham, Texas. Bro. Gene Owen will officiate. The family will receive friends from 6:00 p.m. – 7:00 p.m. Monday, June 24, 2019 in the chapel.
Paul Edgar Avery was born on January 20, 1924; he was the son of the late Marvin J. Avery and Etta O. Emerson. He served in the United States Army during World War II as a MI Tank Driver serving under General Patton with the 3rd armed division called the Spearheads. Paul later worked as a distribution supervisor for Bell Helicopter.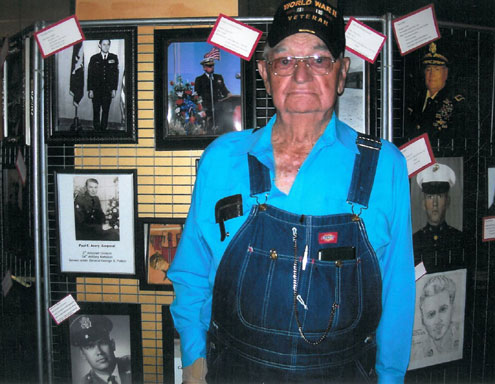 Paul Avery is survived by daughter, Lue Ann Avery of Dodd City, TX; his three grandchildren, Danna and husband Tim Swindell of Dodd City, TX; Dustin and wife Tammy Sparkman of Ravenna, TX and Harlea and husband Hunter Wood of Kilgore, TX. He is also survived by his five great-grandchildren, Trevor Osborne, Brittany Henderson, Paislee Sparkman, Harper & Henley Wood.
Serving as pallbearers will be Dustin Sparkman, Trevor Osborne, Tim Swindell, Joey Whitworth, Alee Brown, and Hunter Wood.
Paul is preceded in death by his son Donnie Paul Avery and daughter Patsy Michelle Watson, as well as his brother, Burl J. Avery and his sister Dorthy Lee Avery.
To convey condolences or sign an online registry, please visit www.coopersorrells.com