Religion
Open Arms Homeless Shelter holds construction open house
Jul 4, 2019
Bonham, Texas -- Open Arms Homeless Shelter opened its doors Sunday, June 30 for a construction open house. Plans call for the shelter, which can house up to 20 people including three families, to be ready for occupancy in the fall.
The shelter's website states: "Open Arms Homeless Shelter is a Biblical faith-based organization with a mission to provide the homeless in Fannin County with temporary shelter and guidance toward an independent life through hope, encouragement, and shelter."
The website goes on to say, "Our mission is to enhance the life of the homeless of Fannin County by providing clean and safe temporary housing for single men, single women, and families. We want to provide access to free meals daily, personal hygiene, laundry and other supportive resources to bring hope to those in hopeless situations."
A large community turnout for the construction open house June 30 gave area residents an opportunity to see how construction is progressing and to ask questions.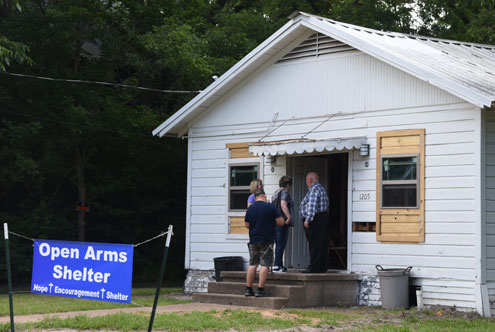 The homeless shelter will conduct drug testing and no convicted sex offenders will be allowed to stay at the shelter.
Open Arms Homeless Shelter's most critical needs at the moment are volunteer labor and cash donations that can be used to purchase building supplies.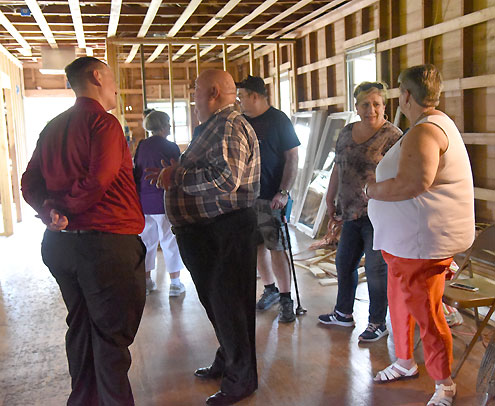 Open Arms Homeless Shelter is located at 1205 Albert Broadfoot in Bonham, Texas 75418.