Local News
McKinney home fire sprinkler system stops kitchen fire
Jul 1, 2019
Fire proves the importance of home fire sprinklers
McKinney, Texas (July 1, 2019) – The McKinney Fire Department (MFD) reports that an apartment fire was stopped by the home fire sprinkler system on Saturday, June 29. MFD received a call about smoke at the Reserve at Stonebridge Ranch Apartments, 2305 Custer Rd. Units arrived to find that fire sprinklers had stopped the fire from spreading beyond the kitchen area. No one was home when the fire broke out.
"Fire sprinklers have been around for more than a century in public and commercial buildings," said McKinney Fire Marshal Mike Smith. "That same lifesaving technology is just as effective when it comes to protecting your home."
The NFPA reports that unattended cooking is a factor in one-third of home cooking fires and half of the associated deaths.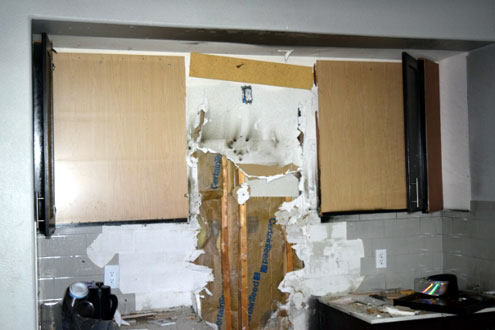 More safety information can be located at www.mckinneyfire.org or www.nfpa.org.