Lifestyles
The Blandelles entertain at Powder Creek Pavilion
Jul 8, 2019
Bonham, Texas -- Saturday night was a perfect evening to enjoy timeless rock 'n' roll classics at Powder Creek Pavilion in Bonham, with The Blandelles performing under the bright lights in front of a large crowd.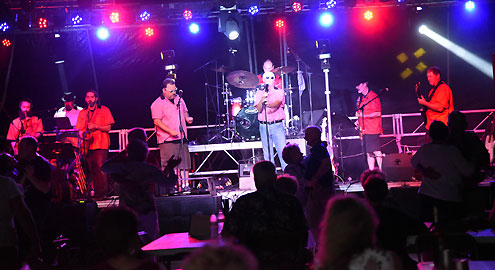 The Blandelles
Rick Massey and his crew at Powder Creek Pavilion are filling a niche by bringing a series of popular bands to downtown Bonham. In recent weeks, bands like Deja Vinyl, Rocky & the Bullwinkles, the Ace Deuce Band, Grandpa's Neighbors and now The Blandelles have delivered everything from country and gospel to rock music to fans enjoying the spacious outdoor venue in an 8,000 square-foot pole barn roof.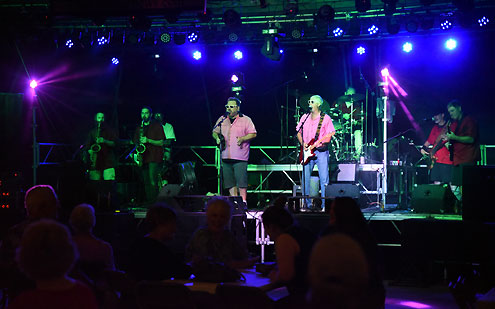 The Blandelles
Blake Shelton fans will want to circle July 20 on the calendar because Powder Creek Pavilion is bringing a Blake Shelton tribute band, Blake Nation, to town Saturday, July 20. Bring your cooler - tickets are only $10.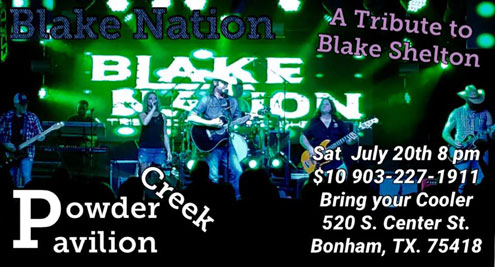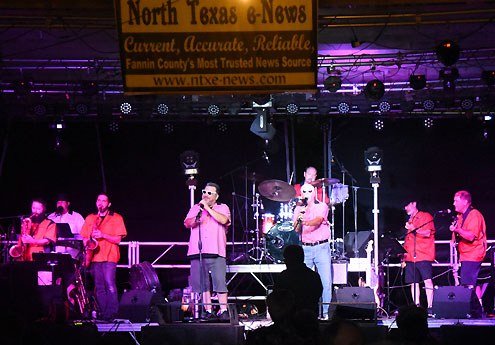 The Blandelles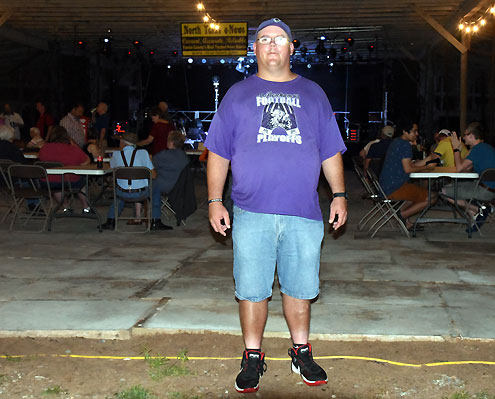 Kevin Matthews assists with parking at Powder Creek Pavilion.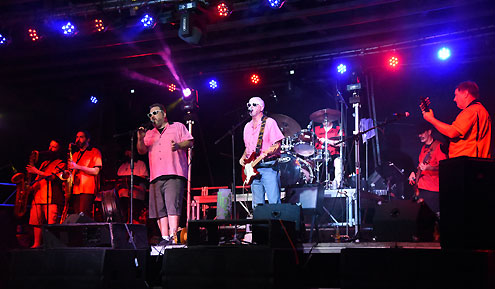 The Blandelles
photos by Allen Rich