Lifestyles
Painting Party at the Creative Arts Center
Jul 17, 2019
Bonham, Texas -- The monthly Art on the Town Painting Party at the Creative Arts Center is coming up Thursday, July 18 from 6:30 p.m. to 8:30 p.m. and will be a new twist on painting for July. Instructor Stephani Shahan will bring all supplies for participants to paint their own wine glasses (glasses are provided). Stephani has created a multitude of whimsical and colorful designs and she will teach the group how to reproduce one of her designs on their glasses.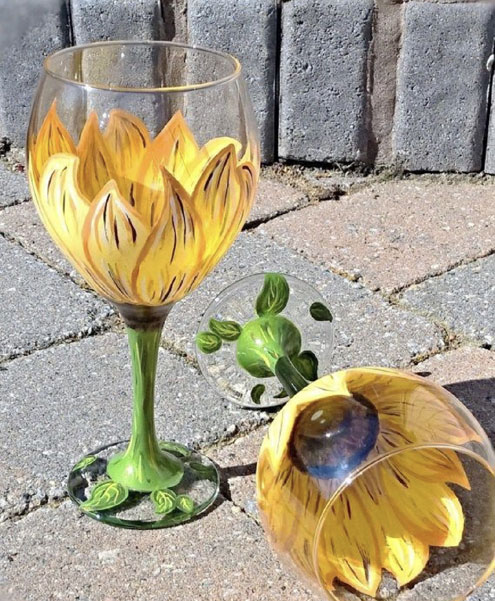 Art on the Town monthly painting parties encourage people who would like to try painting or just like to have a fun evening out with family or friends to try their hand with a paint brush. There's no pressure because the goal is to meet and have fun - BYOB and bring snacks if you wish. The cost is $35 per person to paint one glass and an additional glass can be added for $5.
Advance reservations are required and can be made calling the Creative Arts Center at 903-640-2196 or by dropping by the center at 200 W. 5th Street in Bonham.