Local News
Senator Bob Hall to speak to Fannin County Republican Women Aug. 5
Aug 3, 2019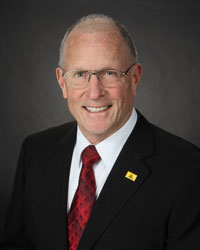 Fannin County, Texas -- Texas Senator Bob Hall will speak to the Fannin County Republican Women Monday, August 5, 2019 and the public is invited to attend. The Texas Legislature recently completed their session and an update from the prospective of our State Senator Bob Hall will be shared. Additionally, he will be available to visit with questions you may have.

Senator Hall graduated from The Citadel in Charleston, South Carolina with a degree in Electrical Engineering and received a Regular Commission as a 2nd Lieutenant in the US Air Force. Upon graduation, Bob began his active duty as a Systems Engineer working to develop the Minuteman Missile System during the Cold War at Norton AFB in California, where he achieved the rank of Captain. Following his service, he owned and operated an engineering consulting company. After retiring, he was elected Senator to Senate District 2. Senator Hall and his wonderful wife Kay reside in Edgewood, Texas.

The Fannin County Republican Women meet at the Family Life Center, 801 Star St., Bonham, TX 75418. The meet and greet begins at 5:30 p.m. where attendees are welcome to bring a covered dish. The meeting is 6:00 – 7:15 p.m. We look forward to seeing you there!