Columnists
A true superstar...
Aug 17, 2019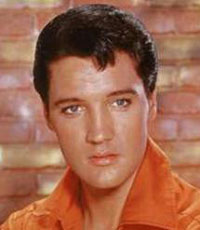 If Elvis Presley were alive today he would be 84 years old, twice the age he was when he passed away at the age of 42 on August 16, 1977.

For those of us who followed his career from the beginning, for him to be now 84 years old just doesn't seem possible. Even after all these years there are some non-believers who believe he is not dead and is in hiding somewhere; there are also people nowadays who believe the moon landing was staged and never happened.

I remember seeing Elvis' first television appearance in early 1956 on the Dorsey Brothers television show, in October of that same year my parents took me to see him perform at the Cotton Bowl in Dallas, Texas. It was quite a concert with lots of teenage girls screaming, very similar to what I remember when I attended the Beatles' concert in Dallas in 1964.

In a career of just over twenty years Elvis became a true superstar in every sense of the word, yet at heart he was a humble country boy. When he was drafted into the Army in 1958 he asked for no special privileges and served out his term performing the very same duties as every other soldier. I have been to Graceland several times and feel fortunate to have gotten to know two of his cousins; the one I knew best was Harold Loyd who was one of the guards at Graceland.

Harold told me not just because Elvis was his cousin but that he admired Elvis because he was always polite and respectful to people, especially his elders, he would always say yes ma'am or no ma'am or yes sir or no sir. Harold also told me about some of the many times Elvis would help people in need without being asked. Many of these things were not known by the general public; some stars might have done things just for publicity, but Elvis was not that way.

In the summer of 1977 I was at Graceland and one of the guards I knew told me that the next time I came back that he would arrange for me to meet Elvis. I looked forward to that meeting but it never happened as Elvis passed away before I could get back. My dad asked me what I would've asked Elvis and I wasn't quite sure. I surely would've wanted to be respectful to him. I probably would've said something about that once his career started off I knew that he wanted to become a big star but did he ever think he would become as big a star as he did become?

Harold told me Elvis was just a fun-loving guy and preferred people to be genuine. I imagine Elvis was very much the same as he was in a scene from his Fun in Acapulco movie. The scene is a fun one showing Elvis and his co-star riding along the beach and he is singing "There's No Room to Rhumba in a Sports Car."

I've heard people say that it is a shame that Elvis got on drugs. He didn't get on regular street drugs like some people do, but he became addicted to prescription drugs and that may be what caused his fatal heart attack. Elvis certainly didn't lead a normal life and because of his lifestyle and weird hours he needed prescription drugs to help him go to bed, put on shows, etc. He had people who would get him just about anything he asked for; it's a shame, but many of the people closest to him could not say no to Elvis.

Every year at this time "Elvis Week" is going on in Memphis, it's a full week of activities centered on the observance of his death. It's something to see. I remember seeing fans who came from as far away as Japan that never saw Elvis in person but just wanted to see where he lived.

If you have any comments or questions my e-mail address is deh63shs@yahoo.com.