Local News
Wellness Program - 'How to Stay Young the First 100 Years!' in Sherman Aug. 20
Aug 20, 2019
"How to Stay Young the First 100 Years!"
Tuesday, Aug 20, noon at TCOG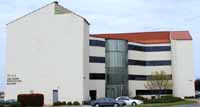 Sherman, Texas -- The Partners in Education group is excited to present – Dr. Ryan Knight, DC to tell us about "How to Stay Young the First 100 Years! This free program will be on Tuesday, August 20 from 12 noon til 1:00 p.m. at the Eisenhower room, Texoma Council of Governments building, 1117 Gallagher Drive in Sherman.

Dr. Knight is the owner of Knight Family Chiropractic and is a licensed Chiropractor serving the Texoma community. He has over 25 years of experience and has given over 200,000 adjustments. Dr. Knight is committed to promoting optimal health and well being of patients.

He works to help them understand ways to increase their mobilization and wellness as well as realize relief from pain. He uses a "whole person approach" to wellness.

Partners in Education (PIE) is a partnership between Texas A&M AgriLife Extension Service, Wilson N Jones Regional Medical Center and the Texoma Council of Governments Area Agency on Aging. Their goal is to bring health and wellness information to the public and to help prevent injuries, illnesses and disease by keeping people informed or to help them make wise health and wellness decisions when they have concerns. For more information, you can contact Joyce White, County Extension Agent for Family and Community Health at 903-813-4203.