Lifestyles
Call for art: Youth and Adult annual contests at the Creative Arts Center
Aug 19, 2019
Bonham, Texas -- The Creative Arts Center has issued a Call for Art for the upcoming Annual Art Show & Contest, opening with a reception and reveal of winners on Friday, September 6. This annual adult competition features $75 in prize money for the winner of each category with $25 going to Second Place. The Best of Show entry will win $100 and an Artist Membership. A Youth Contest runs concurrently and ribbons will be awarded for 1st - 3rd place (no prize money for Youth winners.)
Art will be accepted for both contests from August 23 through September 3. The adult categories are divided by media and those available for entry are: Photography, 3 D, Mixed Media, Drawing and in the painting media - Acrylic, Watercolor and Oil (seven categories total). Categories may be subdivided if entries warrant (such as adding a Wood category if there are numerous Wood entries). A category must have at least two artists entered with at least four works of art to be judged or the category will be eliminated. Youth categories are: Drawing/Painting, Photography and 3D.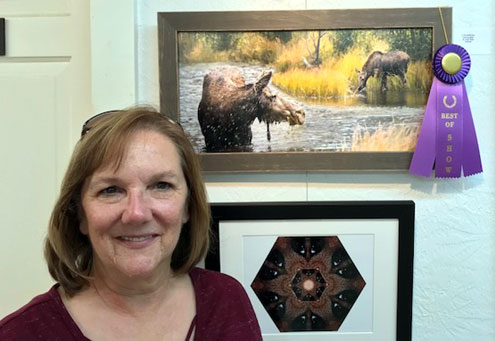 2018 Best of Show, Jana Rash's photograph A Watchful Eye.
The Creative Arts Center is proud to announce this year's judge for the contest is Mary Musick from the Paris area. Mary is an award-winning artist who recently retired from teaching. She works in a variety of media and will be judging Friday afternoon, September 6. The gallery will be closed during that time. The doors will reopen at 5:00 p.m. for the reception and reveal of winners.
Rules, information about entry fees and entry forms are available on the arts center website at www.creativeartscenterbonham.com or you may call the center at 903-640-2196.