Religion
Open Arms Homeless Shelter update
Aug 20, 2019
Bonham, Texas -- Open Arms Homeless Shelter is making a lot of progress in getting the building ready to open. Much of the recent work (wheelchair ramp and new windows) is visible from the street at 1205 Albert Broadfoot in Bonham.
Texas Ramp Project provided material for and installed a wheelchair ramp at the front of the building. Texas Ramp Project is a nonprofit with a mission to build ramps for disabled and elderly people in financial need. They have built more than 16,000 ramps.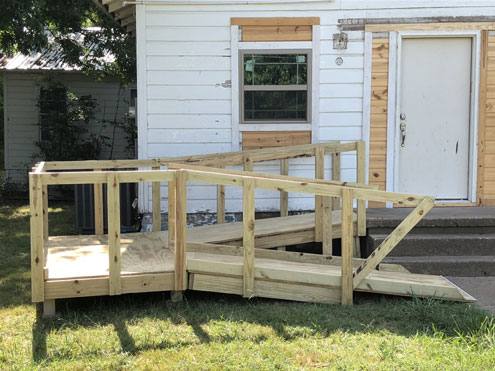 More information about this wonderful organization can be found at www.texasramps.org.
New windows and a new back door have recently been installed. A big thanks to the Chamber of Commerce, Dale McQueen, and Milton Glenn for providing the labor to put in the windows.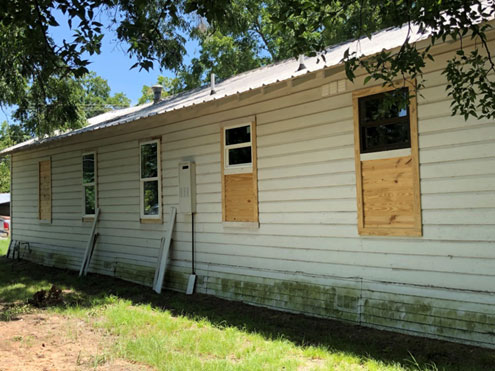 Thanks also to Victor Avila for trimming out the south side windows and to the people who have turned out to help on work days and those who have just shown up when someone is working at the building!
David Davis of Davis Electric has been a wonderful blessing with his donation of time and services.
We have also been very blessed to have a donation of kitchen cabinets, fixtures, and appliances from Tim Slider.

Currently Open Arms Homeless Shelter has contracted work to finish air conditioning duct work and to stabilize the foundation.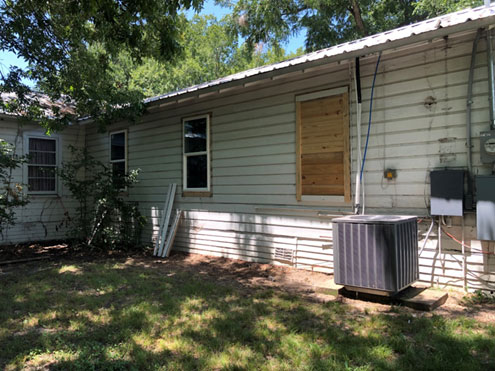 When these projects are finished, volunteers will be needed to work on the inside with sheetrock, painting, installing cabinets - if you have volunteered, you can expect to be called upon soon. If you have not yet volunteered, please visit our website: www.oashelter.com.