Sports
Bonham Lady Warriors travel to Farmersville
Aug 20, 2019
The Bonham Lady Warriors will continue their month-long road trip with a match at Farmersville on Tuesday, August 20.
The Farmersville Lady Farmers were Class 4A regional finalists in 2018 and currently hold down the No. 4 spot in Class 4A according to this week's TGCA weekly poll.
Bonham will compete in the Annual Whitesboro Invitational Volleyball Tournament on Thursday, August 22 and Saturday, August 24.
The Lady Warriors will then be on the road at Lone Oak, Pattonville, Community and Tom Bean before returning home Friday, September 13 for the District 10-3A opener against Leonard.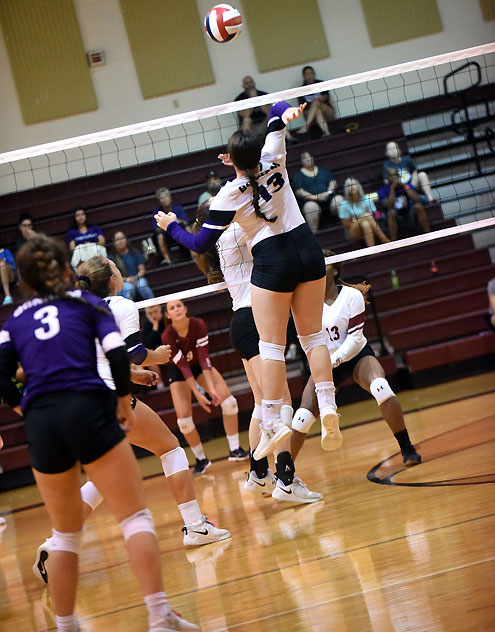 Bonham senior Raegan Shackelford knocks down a kill in a win over Sherman.