Obituaries
Shirley Faye Harrell Lipsey
Aug 21, 2019
Leonard, Texas -- A graveside service for Mrs. Shirley Faye Harrell Lipsey, 81, of Garland is scheduled for 10:00 a.m. Friday, August 23, 2019 at the Hogeye/Celeste Cemetery. Grady King will officiate. Family viewing and visitation is scheduled for 6:00-8:00 p.m. Thursday, August 22, 2019 at Turrentine-Jackson-Morrow Funeral Chapel in Leonard.
Shirley was born February 9, 1938 near Celeste in Hunt County. Her parents were William Wright and Martha Faye Barnett Harrell. She was a graduate of Celeste High School, a homemaker and a member of the Saturn Road Church of Christ in Garland. She married Ronald Michael Lipsey August 30, 1957 in Blue, Oklahoma. She passed away at her residence Tuesday, August 20, 2019.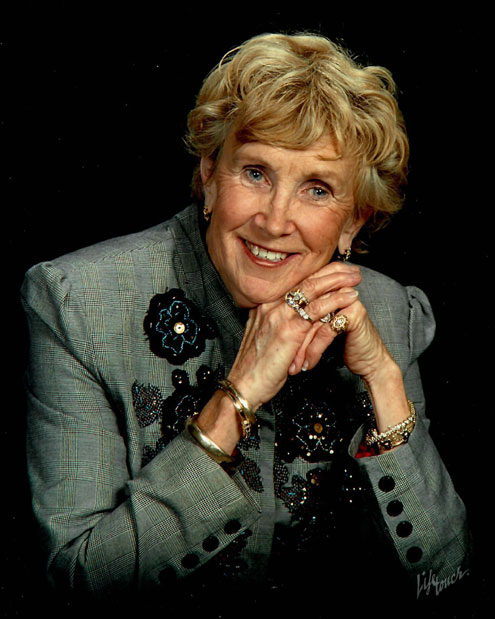 Shirley is survived by her husband: Ronald M. Lipsey of Garland; her sons and daughters-in-law: Randall and Karen Lipsey of Rockwall and Mike and Jenoa Lipsey of Kingston; her daughter and son-in-law: Karen and Grady King of Irving; her grandchildren: Josh and Carolyn King of Houston, Christin and Chad Paradowski of London, England, Heather Lipsey of Kingston, Hayden and Alyssa Lipsey of McKinney, Hannah Lipsey of Kingston and Carson Lipsey of Rockwall and her great-granddaughter, Madeline King, of Houston.
In addition to her parents, Shirley was preceded in death by her two sisters, Betty Nix and Dorothy Miller, and her brother, Paul Thomas Harrell.
Memorial gifts made be made in memory of Shirley to the Saturn Road Church of Christ Missions.
Turrentine-Jackson-Morrow Funeral Home of Leonard is in charge of arrangements. An online registry may be signed at www.tjmfuneral.com.