Sports
Bonham Warriors host Gainesville for final scrimmage
Aug 23, 2019
Bonham, Texas -- The Bonham Warriors and the Gainesville Leopards held their final scrimmage to tune up for the 2019 season.
In the live quarter, Gainesville scored once on a short run set up by two passes and the Leopards scored once on a long pass. One PAT was good, giving Gainesville a 13-0 edge in the period.
Gainesville will compete in District 4-4A Division I, while Bonham will be in District 5-3A Division I.
Both teams will be at home next week, with Bonham hosting Mt. Vernon in the season opener and Gainesville playing host to Vernon.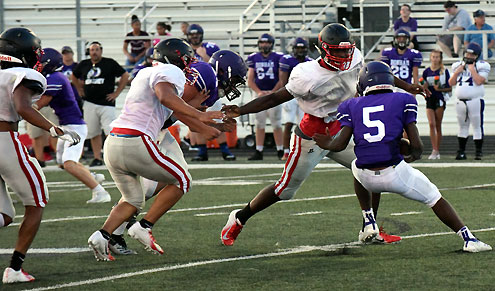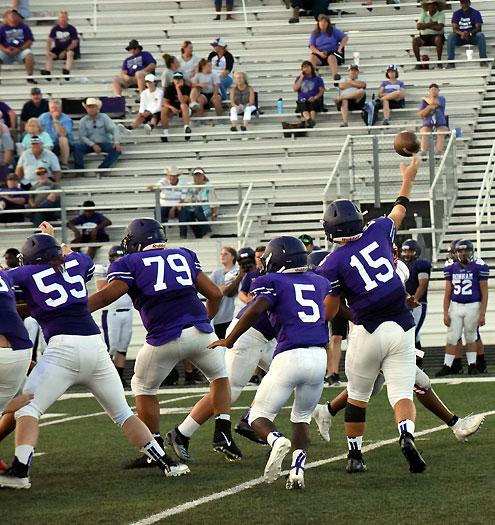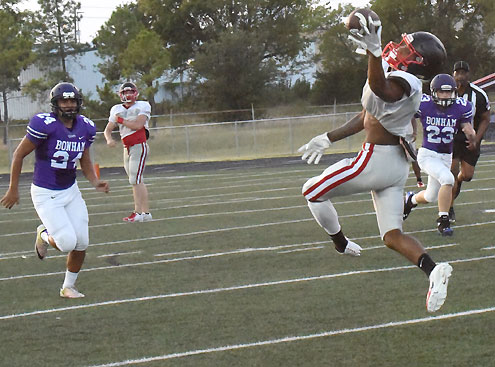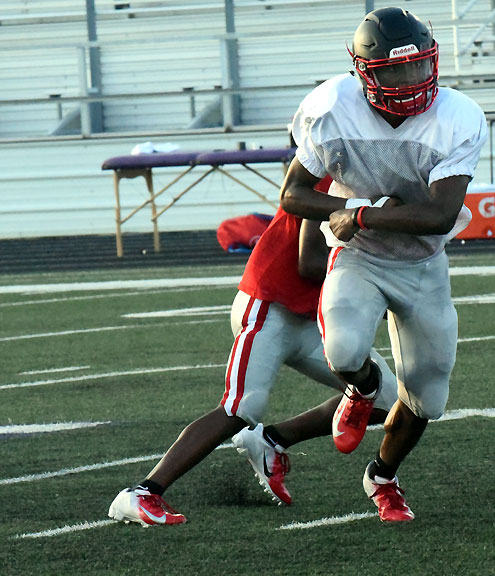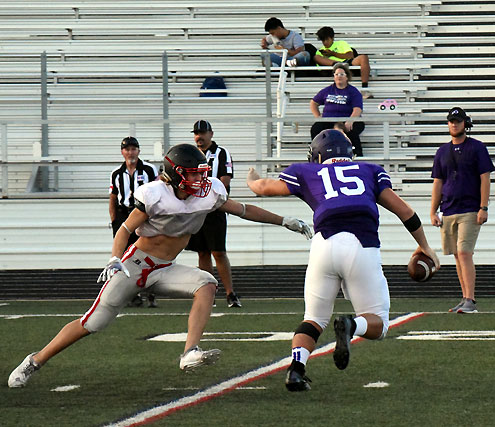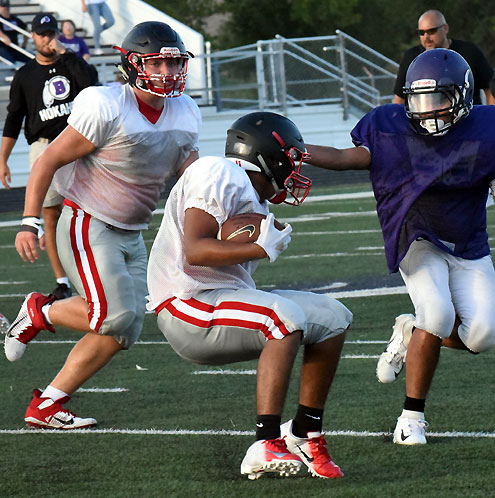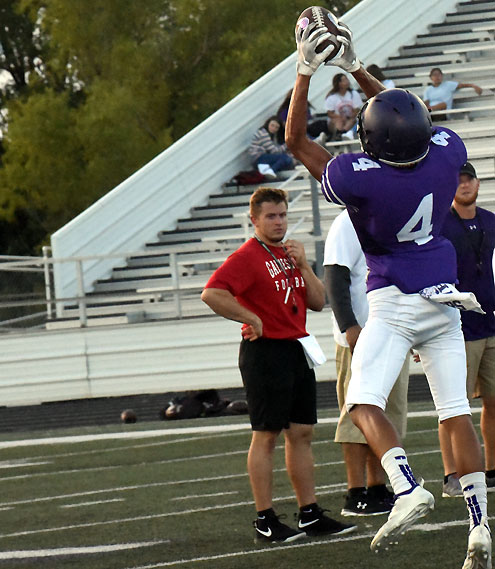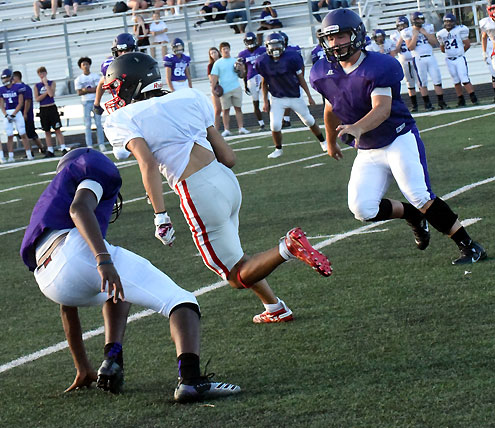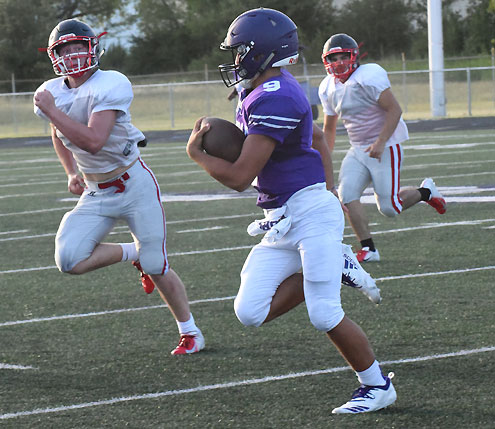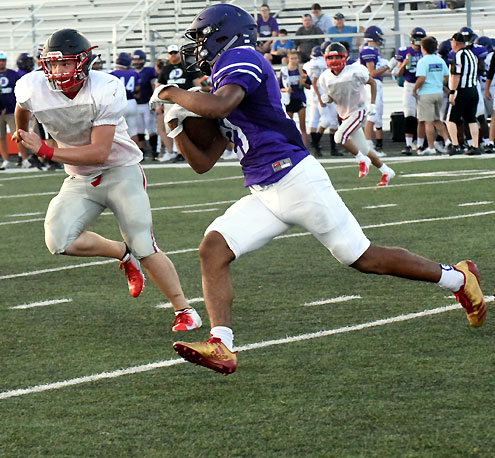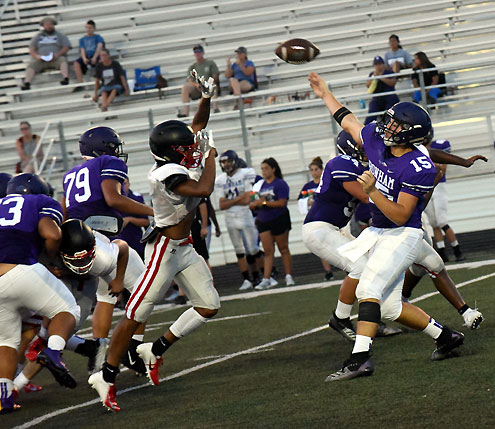 photos by Allen Rich