Sports
Dodd City Lady Hornets sweep North Hopkins
Aug 24, 2019
Dodd City, Texas -- All three sets were competitive, but the Dodd City Lady Hornets swept North Hopkins, 25-22, 25-23 and 25-23.
In the first set, Dodd City went up 4-1 on a kill by Journie Hilliard and stretched the lead to 5-1 on an ace by Delaney Pilliod. North Hopkins rallied to tie the game, 9-9, and the teams traded points until the score was 21-21. An ace by Kylee Graves and a kill by Hilliard helped the Lady Hornets take the opener, 25-22.
The second was a different story with North Hopkins jumping out to a 19-7 lead before Dodd City began closing in. North Hopkins was clinging to a rapidly fading 23-21 advantage when Hilliard knocked down four kills as Dodd City suddenly surged in front for a 25-23 victory.
In the third set it was Dodd City starting fast with a 5-1 lead. North Hopkins refused to fold and managed to tie the game at 20-20. A pair of timely kills by Tori Dotson lifted Dodd City to a 25-23 win for the sweep in front of their hometown fans.
Dodd City junior Journie Hilliard was a dominating presence in the middle with 15 kills and six blocks.
Tori Dotson slammed down six kills, Ali Preas had three kills and a pair of blocks and Rion Baccus registered a kill.
Delaney Pilliod handed out 20 assists and had two aces.
Kylee Graves also had a pair of aces.
Dodd City sweeps North Hopkins 25-22, 25-23, 25-23
Ali Preas: 3 kills, 2 blocks
Journie Hilliard: 15 kills, 6 blocks, 1 ace
Delaney Pilliod: 20 assists, 2 aces, 4 digs
Dani Baccus: 5 assists, 8 digs, 2 aces
Rion Baccus: 1 kill
Tori Dotson: 6 kills, 3 aces
Kylee Graves: 2 aces, 2 digs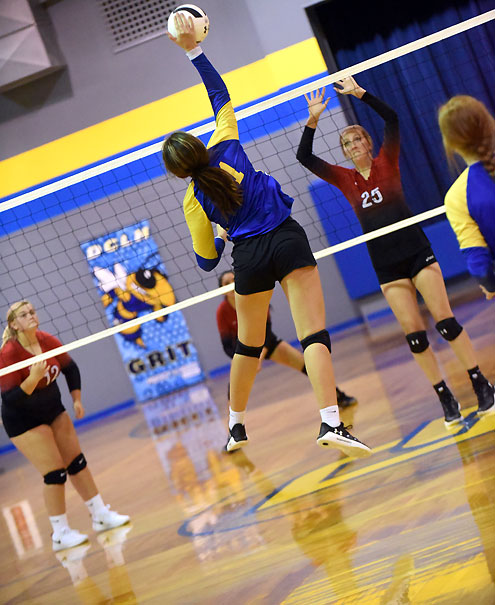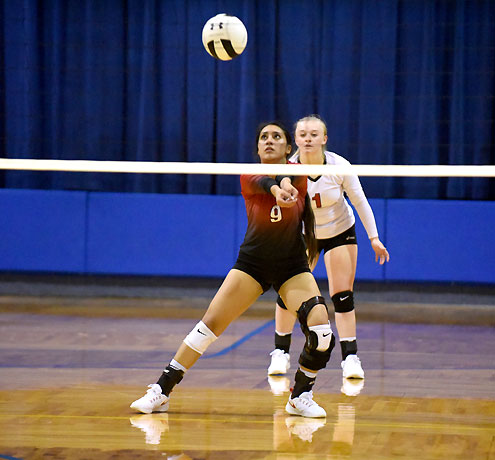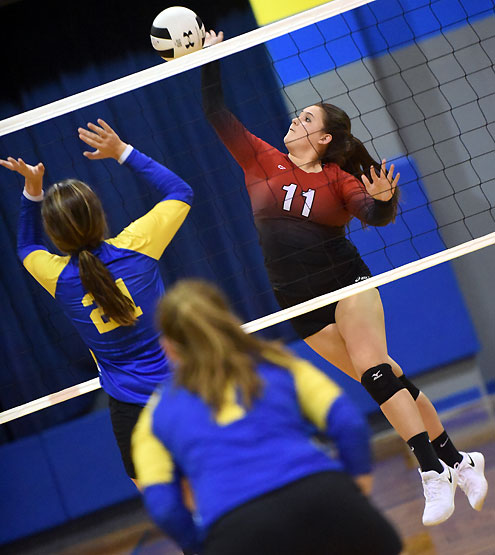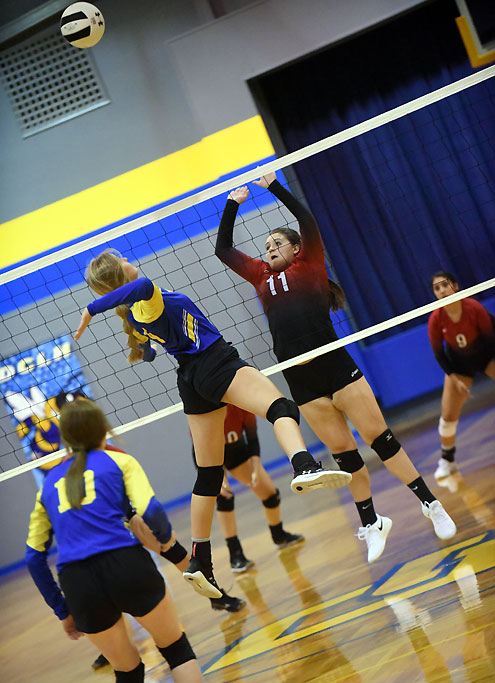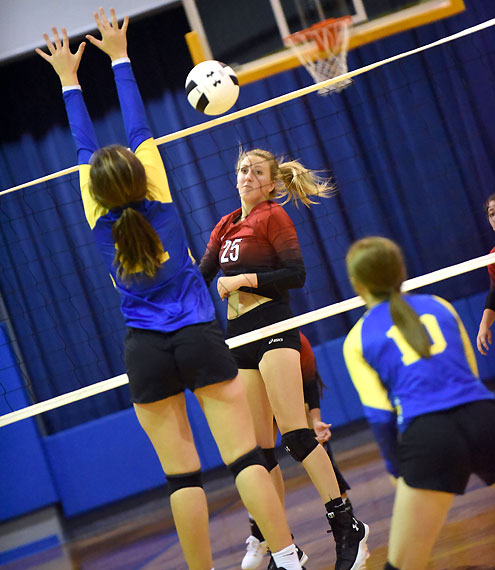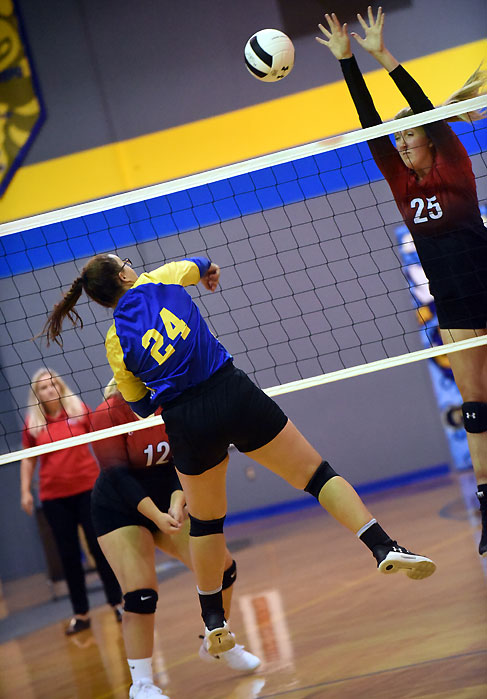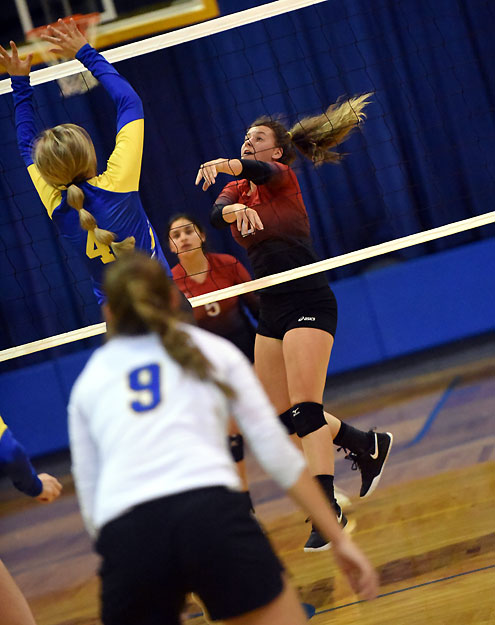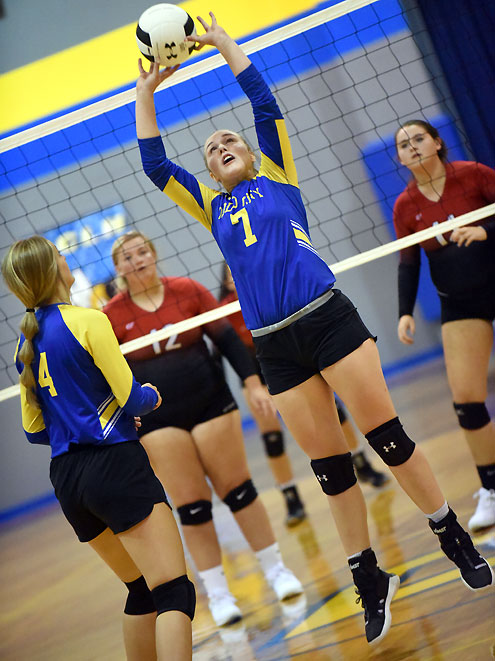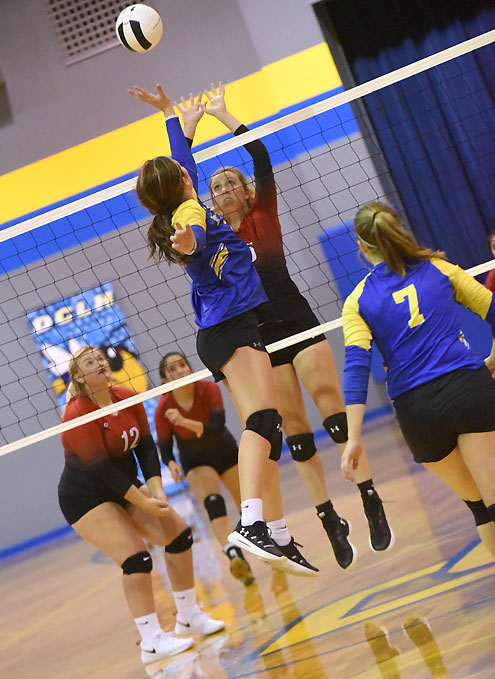 photos by Allen Rich