Religion
Edhube Baptist Church to celebrate 125th anniversary Sept. 15
Sep 15, 2019
Edhube, Texas -- September 18 will mark the 125th anniversary of Edhube Baptist Church. To commemorate this milestone there will be an anniversary celebration on September 15, 2019 at 10:00 a.m. with a meal to follow. There will be special music and sharing of memories from those that hold Edube Baptist Church dear and have been impacted by the Edhube Baptist community. The church is located a 595 FM 2815 Bonham, Texas 75418.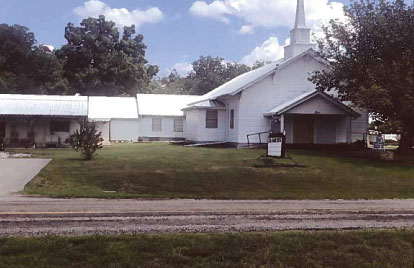 Current church building
Edhube Baptist Church has a rich history. The church was organized on September 18, 1894 by Rev. Henry Fountain Jones in what was then called Bentonville, Texas. In 1919, Bentonville Baptist Church was renamed Edhube Baptist Church coinciding with the name change of the town from Bentonville to Edhube. The church was founded with 18 charter members and the first sanctuary was built in 1900.
A Texas historical marker was presented to Edhube Baptist Church in 1994 for serving the Lord for a century.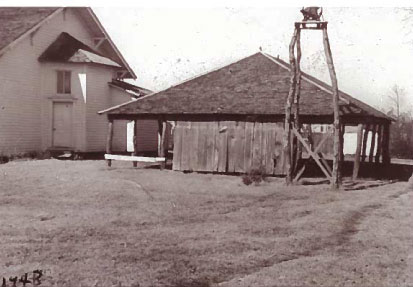 Church building on the left, outdoor brush arbor for summer services