School News
Austin College President Emeritus Oscar Page to present lecture on Liberal Arts
Sep 8, 2019
Sherman, Texas -- Austin College President Emeritus Oscar C. Page will deliver the college's annual A.J. Carlson Lecture on the Liberal Arts on Tuesday, September 10, at 5:00 p.m. in Mabee Hall of Wright Campus Center. A 4:00 reception will precede the lecture. Sponsored by the college's Robert and Joyce Johnson Center for Faculty Development and Excellence in Teaching, the reception and lecture are free and open to the public.
His lecture, "The Changing Nature of the Liberal Arts: The Impact on the Traditional Liberal Arts Colleges," will examine how the recent emphasis on preparing students for 'life-work' has impacted liberal arts colleges, Page said. Traditionally, liberal arts colleges have focused more on providing a broad base of knowledge in humanities, social sciences, and sciences and the intellectual capacities of critical thinking, analysis, communication, and comprehension rather than a professional or technical curriculum.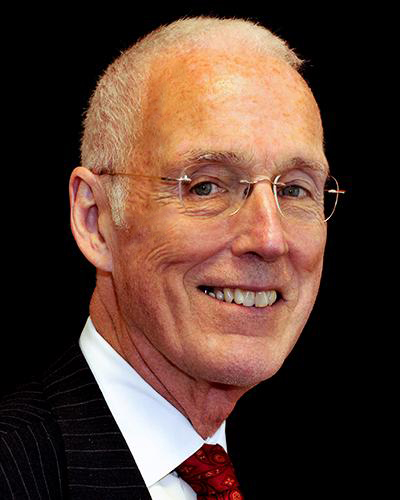 Oscar C. Page
Page served as president of Austin College from July 1994 to June 2009. During his presidency, he received the Chief Executive Officer Leadership Award from District IV of the Council for the Advancement and Support of Education and the Meritorious Service Award from the Southern Association of Colleges and Schools. He previously served six years as president of Austin Peay State University in Tennessee and was appointed acting president at Lander College in South Carolina, where he had spent 10 years as provost and vice president for Academic Affairs. A historian, he also served as dean of the college at Wesleyan College in Macon, Georgia, and was a member of the history faculties at the University of Georgia and Western Kentucky University.
He received his bachelor's degree from Western Kentucky University and earned his master's and doctoral degrees from the University of Kentucky.
Today, Page is a senior consultant with AGB Search. He became one of the firm's first executive search consultants in 2010 and has successfully completed searches for more than 65 presidential, provost, chief executive officer, and dean positions. He also has served as a consultant to boards of trustees and presidents in regards to presidential transitions.
Page has served on numerous boards during his career, including The Association of Texas Colleges and Universities (past president); The Independent Colleges and Universities of Texas (past chair); The Council of Presidents of the Alliance for Higher Education (past chair); The National Association of Independent Colleges and Universities; The Association of Presbyterian Colleges and Universities; and the Institute for the International Education of Students. He served on the Appeals Committee and chaired the Criteria and Review Committee as a member of the 35 special or reaffirmation committees for the Commission on Colleges. He also served as president of the Southern Collegiate Athletic Commission. He also served on several national commissions, including the Presidents' Commission and the Division III Management Council for the National Collegiate Athletic Association and the American Council on Education's Commission on Women in Higher Education.
This Austin College lecture honors the late Dr. A.J. "Jack" Carlson, who joined the Austin College history faculty in 1962. He also served as dean of Humanities for many years and was a leading voice in defense of liberal arts education. He retired as professor emeritus in 1994 and remained active in the campus community until his death in 2014. The Johnson Center for Faculty Development and Excellence in Teaching, directed by Dr. Randi Tanglen, associate professor of English. The Johnson Center schedules a number of events throughout the year, with presentations by Austin College faculty and guest lecturers.
Austin College, a private national liberal arts college located north of Dallas in Sherman, Texas, has earned a reputation for excellence in academic preparation, international study, pre-professional foundations, leadership development, committed faculty, and hands-on, adventurous learning opportunities. One of 40 schools profiled in Loren Pope's influential book Colleges That Change Lives, Austin College boasts a welcoming community that embraces diversity and individuality. The residential student body of approximately 1,300 students and more than 100 expert faculty members allow a 13:1 student-faculty ratio and personalized attention. This year, the campus recognizes 100 years of co-education and has had several opportunities to recognize the history of women and accomplishments of current alumnae. Austin College is related by covenant to the Presbyterian Church (USA) and cultivates an inclusive atmosphere that supports students' faith journeys regardless of religious tradition. Founded in 1849, the College is the oldest institution of higher education in Texas operating under original name and charter.