Lifestyles
Golden Gospel Jubilee at Lake Bonham Hoe-Down Sept. 6
Sep 6, 2019
Fannin County, Texas -- Lake Bonham Hoe-Down will feature the Golden Gospel Jubilee on Friday, September 6, 2019, with music starting at 7:30 p.m.
Doors open at 6:30 p.m.
Golden Gospel Jubilee will be hosted by Joan Kelton & The Shades of Bluegrass, with Joan on rhythm guitar, Jack Marshall on mandolin & fiddle, Randy Keister on dobro guitar, Curtis Adkison on banjo and Tommy Overturf on bass.
Special guests include By Faith Alone, a band with members from Wolfe City and Rockwall, as well as the CDS Band from Honey Grove Cowboy Church, which is comprised of Cheryl Haynes and Dallas & Steve Wright.
Lake Bonham Hoe-Down is located at 4435 CR 2610,
a half-mile from the Lake Bonham Recreation Area,
east of the spillway.
Lake Bonham Hoe-Down has a concession bar with soft drinks and snacks.
Admission is always free - donations appreciated.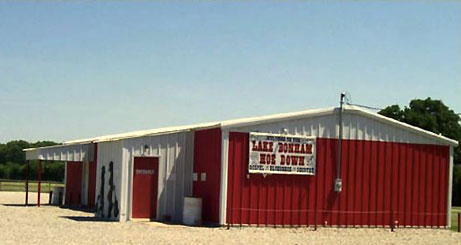 Fans of Tanner Young will want to go ahead and circle September 28 on the calendar because the talented young entertainer is coming back to perform at Lake Bonham Hoe-Down.