Sports
Trenton Tigers 52, Inspired Vision 0
Sep 7, 2019
Trenton, Texas -- The Trenton Tigers are off to a 2-0 start with their second win coming in a 52-0 blowout of Inspired Vision of Dallas.
Trenton sophomore running back Jacob Forgione bulled into the end zone on a short run to give the Tigers a 6-0 lead early in the opening period.
Christian Verde, Trenton's junior quarterback, connected with Kaiden West on an 11-yard scoring strike and Verde carried for the two-point conversion as the Tigers took a 14-0 lead into the second period and never looked back in a 52-0 rout.
Trenton will host A Plus Academy of Dallas next week as the Tigers try to extend their winning streak.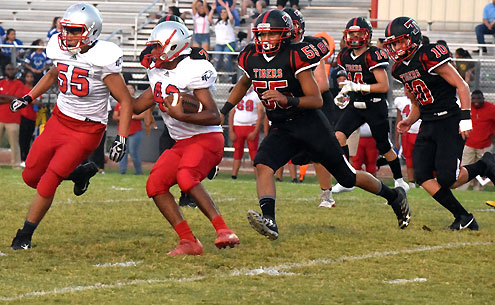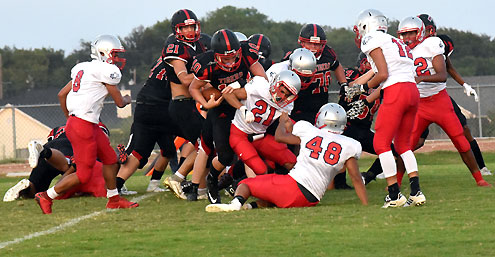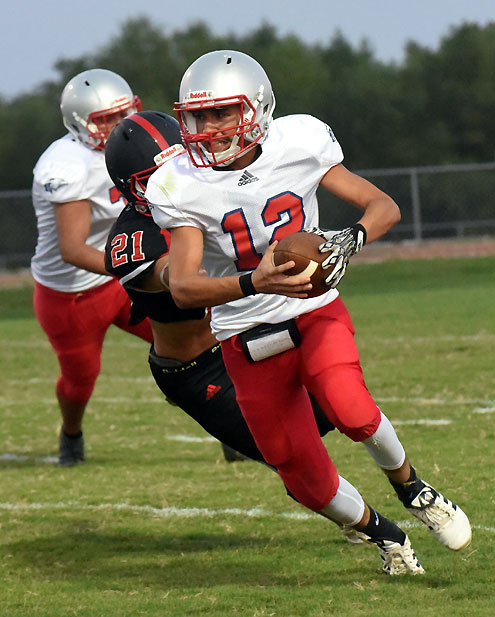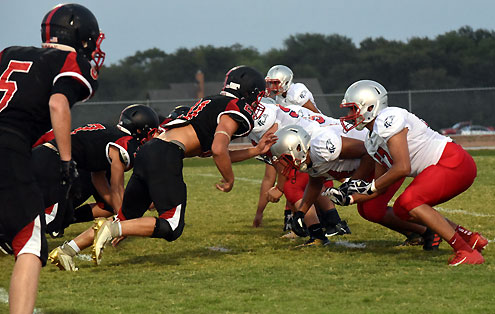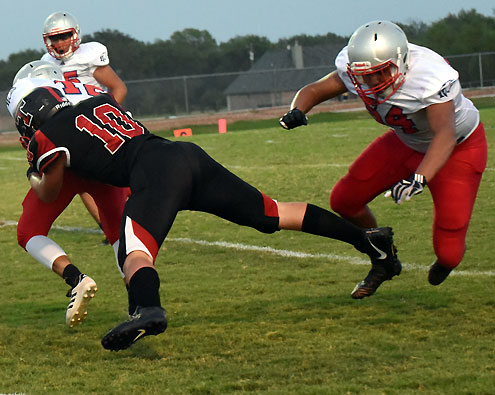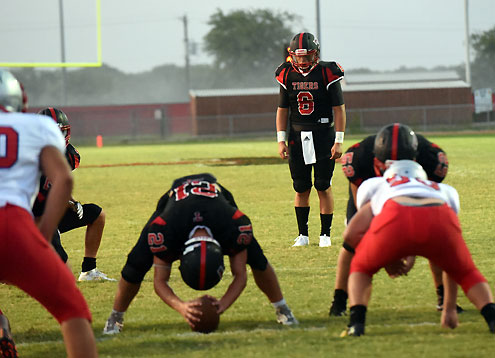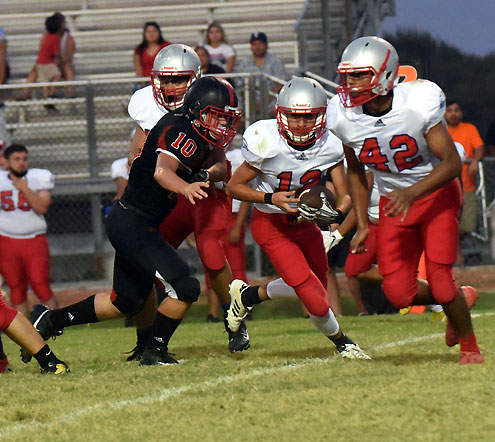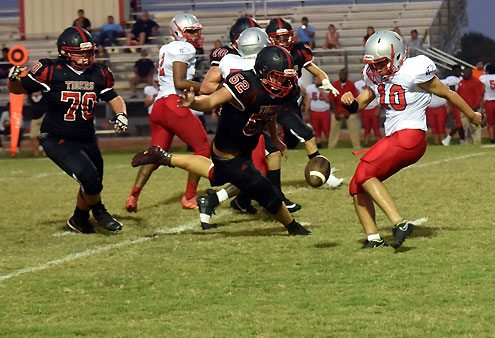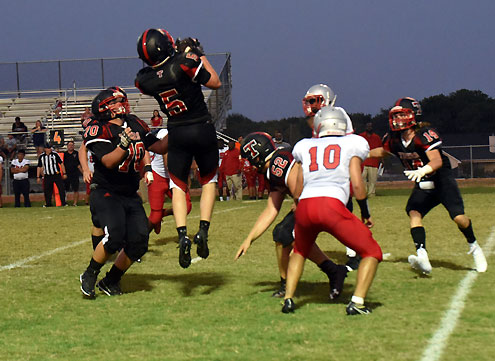 photos by Allen Rich