Lifestyles
Whitewright Public Library has decorative Bundt cake pans available to check out
Oct 5, 2019
Whitewright, Texas -- The Whitewright Public Library now has nearly 40 cake pans available for checkout. Our gratitude to the late Louisa Martin and her family for donating a dozen decorative Bundt cake pans to start this collection, as well as others who have given more to expand it.
Patrons in good standing can borrow cake pans. Yes, itís just like borrowing a book! You can browse the collection in our catalog (whitewright.biblionix.com), and even place reserves, though we cannot guarantee you will have the pan on the specific date you may need it. You are limited to 2 cake pans at a time per library card.
Cake pans cannot be placed in the book drop; you must return them to the front desk. Please clean and dry cake pans before returning them. A fee of $2 will be charged for cake pans returned dirty. Pans returned damaged may result in a replacement fee.
Do you have unique cake pans that you donít want to store? Donate them to the libraryís collection! We can accept metal or silicone cake pans in excellent condition. For Wilton brand character pans, include paper insert showing decorating suggestions. The library also has an Amazon Wish List that includes a section for cake pans.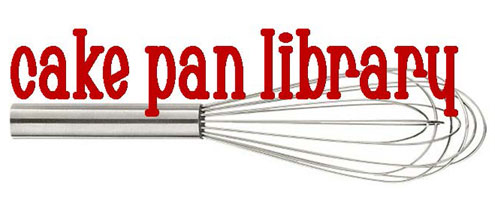 For more information, call 903-364-2955.