Lifestyles
11th Annual McKinney Art Studio Tour Nov. 9-10
Nov 10, 2019
50 artists and 27 studios
McKinney, Texas -- The 11th Annual McKinney Art Studio Tour (MAST) is slated for November 9 and November 10, 2019. The McKinney Art Studio Tour is a free, self-guided tour of local artists in their studios, always held on the second weekend in November.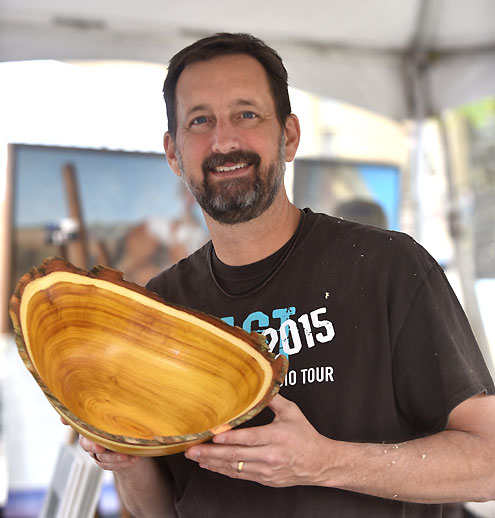 Woodturner J.B. Phipps will open his studio at b401 N. Church Street November 9-10 for the McKinney Art Studio Tour.
On November 9, the studios will be open for tours from 10:00 a.m. until 6:00 p.m.
The tours are scheduled for noon until 5:00 p.m. on Sunday, November 10.
We love providing the opportunity for the public to meet our artists in their creative spaces, demonstrating and working on real projects.