Lifestyles
Bonham Animal Shelter Spaghetti Dinner & Auction Fundraiser Nov. 16
Nov 16, 2019
Bonham, Texas -- Want to enjoy a delicious spaghetti dinner from Roma's Italian Restaurant and help the Bonham Animal Shelter expand? A spaghetti dinner fundraiser and auction benefitting the shelter expansion is set for Saturday, November 16, 2019 at Bonham Civic Center, located at 1100 W. 5th Street.
An ambitious plan to triple the size of Bonham Animal Shelter is underway, but it will require support from the community to complete the project. City of Bonham Animal Control Shelter has plans to expand from a 1,200-square-foot building to 3,600 square feet.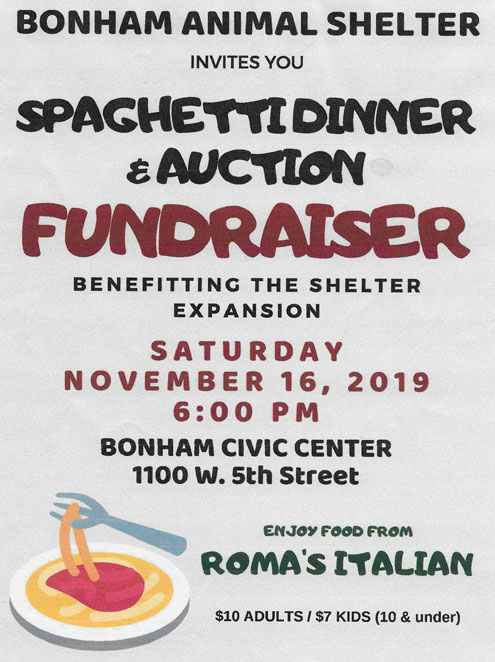 With the foundation and plumbing in place, the most pressing need now is for approximately 2,000 haydite blocks. Anyone who would like to donate blocks should contact Bonham Animal Control Shelter.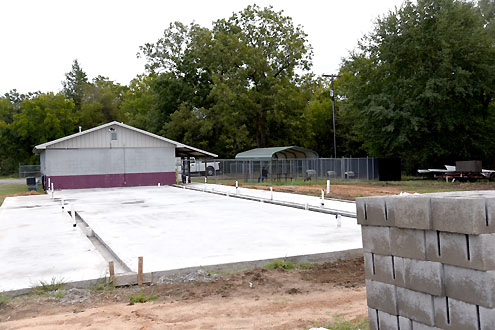 For more information regarding how to assist with this project, please call 903-640-8245. The City of Bonham Animal Control Shelter hours are Monday - Saturday: 8:30 a.m. - 4:30 p.m.
Bonham Animal Shelter is located at 500 Industrial Street in Bonham, Texas 75418.