Real Estate
Modern glass house takes shape at Lake Bonham
Nov 3, 2019
Bonham, Texas -- Maybe the old saying is true that folks in glass houses shouldn't throw stones, but first you have to build that glass house! Especially ones with 12-foot floor-to-ceiling glass walls with the moonlight shimmering on Lake Bonham.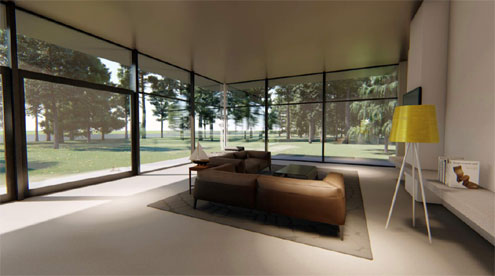 Case in point is the private build on Lake Bonham.
Real Estate Developer Kent Washington and his Extreme Construction company is only weeks away away from completing a 3,000-square-foot Lake House front with immensely large glass walls floor to ceiling. This lot sits on 3 acres.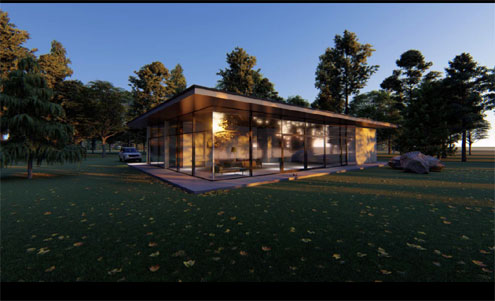 Based in Addison, Texas, Extreme Construction & Rehab is a full-service construction company -- specializing in commercial and multi-family construction. This Extreme Team brings 60 years of experience to every project. Speed is their specialty. The bigger the project, the faster it gets done says Washington.
Why a glass house?
Kent explains, glass houses are one of the most unusual design solutions. They look aesthetically pleasing, create a sense of infinite space and openness to nature. The property is located in a beautiful place, you will get a great view, feel part of nature and will be reliably protected from unpleasant natural phenomena. Designer Austin Fleming with YooHoo Studios did a remarkable job on the architecture and layout on this project says Washington.
Why a flat roof?
Some people embrace a minimalistic lifestyle. They want less of everything, especially fewer distractions. One of the "minimalist" benefits of a modern flat roof house is that it creates a feeling of more freedom. The straight lines create an appearance of a bigger space. A minimalist modern house with flat roof brings less stress and greater peace of mind.
It has a TPO roofing system installed because it's both durable and flexible. TPO roofs remain resistant to impact damage, tears and punctures. It will also improve the buildings energy efficiency because it has great heat-reflective properties. This engineered roof has a slight slope so water drainage is not an issue.
Why Bonham?
"Bonham is a great city and great things are happening here," says Washington. "We are extremely appreciative of the City of Bonham officials and Fannin County officials as they have been a fantastic help in our efforts of getting this project completed. We are just getting started."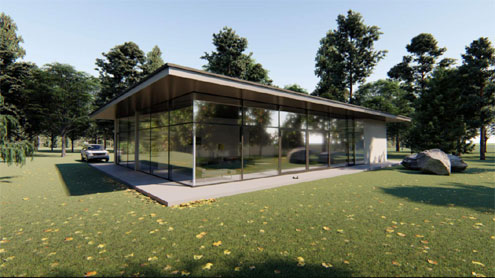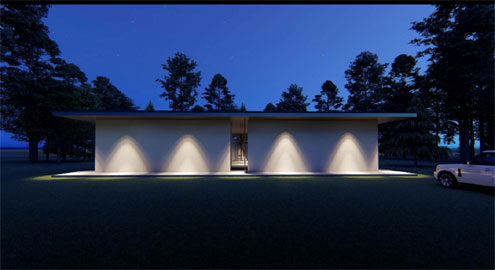 Artist's concept images