Local News
Heaters and coats needed
Nov 13, 2019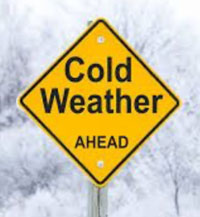 Fannin County, Texas -- Cold weather is upon us. There are many without the comfort of heat. The Fannin County Family Crisis Center is collecting new heaters for those that have no other way to keep themselves warm in their own home. We currently have 9 families on the waiting list to receive heaters.

Heaters can be brought to the Fannin County Family Crisis Center located at 118 East Sam Rayburn Drive in Bonham. If you would rather donate money and have us purchase the heaters, that is fine also. You can mail a check to our office address above. Hours to drop off heaters is 8:30 a.m. to 5:00 p.m. Monday-Friday. Thank you!

Anyone needing a heater can contact the Fannin County Family Crisis Center to put their name on a waiting list. Heaters will be handed out as we receive them.

We also have a coat rack that could use some warm coats in good condition. This rack is in our lobby area free for those needing a coat.