Obituaries
David Joe Crain
Nov 5, 2019
Bonham, Texas -- Memorial services for David Joe Crain, 59, of Bonham, Texas will be held at 11:00 a.m. Saturday, November 16, 2019 at Cooper-Sorrells Funeral Home Bonham, Texas. Pastor Gary Tigue will officiate. Mr. Crain passed away on Saturday, November 2, 2019 at his home surrounded by his loving family. Cremation arrangements are under the direction of Cooper-Sorrells Funeral Home.
David Joe Crain was born in Bonham, TX on February 9, 1960 to Joe Donald and Brenda Dell (Hines) Crain. He was a 1978 graduate of Bonham High School. David went on to further his education at Grayson County College and graduated with an Associate's Degree in diesel mechanics. He worked for Detroit Diesel in Dallas and for Cummins Sales and Services before retirement. David married the love of his life Nancy Jo (Tigue) Crain on April 20, 1984 in Honey Grove, TX. He then moved back home to work on the farm. David enjoyed woodworking, fishing and spending time with his family and friends. David was a loving husband; father, brother, uncle and friend. He will be missed by many. He is of the Baptist faith.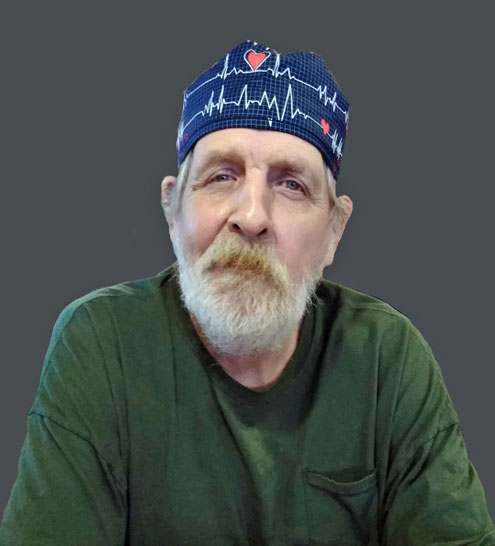 David is survived by his wife, Nancy Crain of Bonham; son, Derrell Lee Crain and fiancée Victoria Hunter-McElroy; sister, Debbie Wetzel and husband Mark, brother-in-law, Gary Tigue and wife Rosie; sister-in-law's, Glenda Green and husband Ray, Patty Blankenship and husband Jerry and Pauletta Barrera, along with numerous nieces and nephews.
He is preceded in death by his parents, Joe Donald and Brenda Dell Crain; brother, Dennis "Pup" Crain, and both sets of grandparents.
To convey condolences or sign an online registry please visit www.coopersorrells.com