Local News
Two brothers included in Fallen Warrior Portraits added to Hall of Heroes at Russell A. Steindam Courts Building, McKinney
Nov 11, 2019
McKinney, Texas -- The North Texas Fallen Warrior Portrait Project will present the portraits of six Collin County young men who died while in the service of our country, in a ceremony, Monday, November 11, at 11:00 a.m., at the Russell A. Steindam Courts Building, 2100 Bloomdale Road, McKinney.
Included in this group are two brothers from World War II, both pilots, who went down with their planes. The portraits will be added to the 70 already displayed in the "Hall of Heroes" of the Collin County courthouse. There are 420 names engraved on the "Wall of Honor" at the Veterans Memorial Park in McKinney, and the goal of the project is to put as many faces as possible with those names.
The portraits are created by US Air Force veteran Colin Kimball, who donates his time and talents; the printing and framing are paid for through donations of patriotic citizens. The search for more names and faces continues at Collin County Freedom Fighters.com, where all 420 heroes are listed with bios.
The six heroes to be honored are: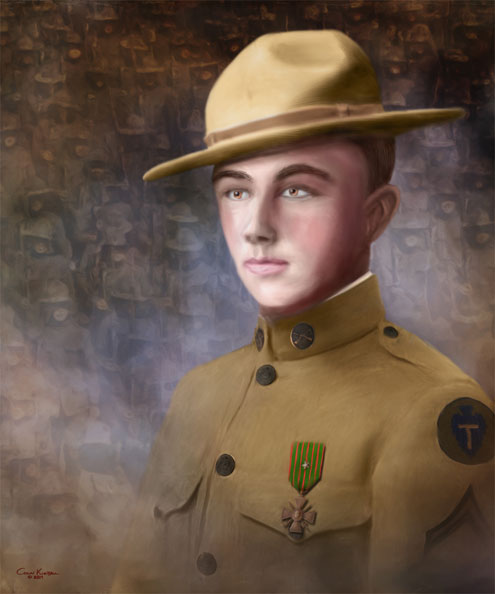 Wesley Adamson
WESLEY M. ADAMSON, 19, Weston, US Army, PFC, 142nd Inf. Regt. 36th Inf. Div. KIA 9 Oct. 1918 at St. Etienne, France, while his regiment was fighting under the command of the 4th French Army. Buried at Rowe Cemetery, Hedley, Texas. Awarded the French Croix de Guerre with Silver Star.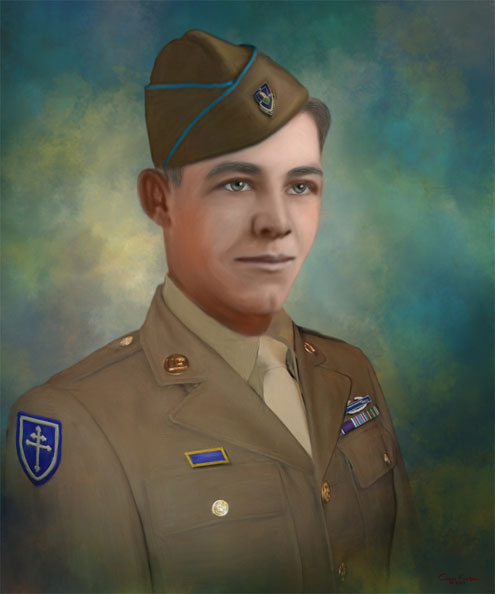 Noble Birket
NOBLE LEE BIRKET, 18, Wylie, US Army, Pvt. 314th Inf. Regt. 79th Inf. Div. (Cross of Lorraine Division). KIA 25 Mar. 1945, when his unit crossed the Rhine River into Germany. Buried at Netherlands American Cemetery, Margraten, Netherlands.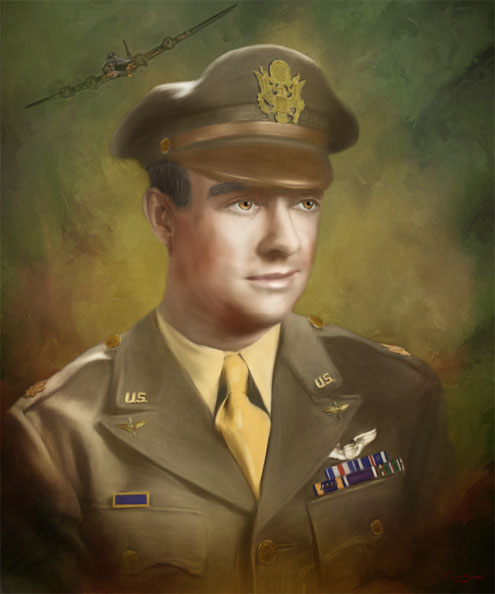 Harold Chrismon
HAROLD L. CHRISMON, 25, Celina, North Texas State College, US Army Air Force Major. Flying Fortress pilot, flew over 40 combat missions in World War II; awarded the Silver Star for gallantry. Killed in a search-and-rescue mission when his plane collided mid-air with another Flying Fortress in the Pacific Ocean west of Panama 20 July 1946. His name is listed on the "Tablets of the Missing" World War II West Coast Memorial, San Francisco, California. Brother of Lt. Carl Chrismon who was KIA December 1943 in Europe.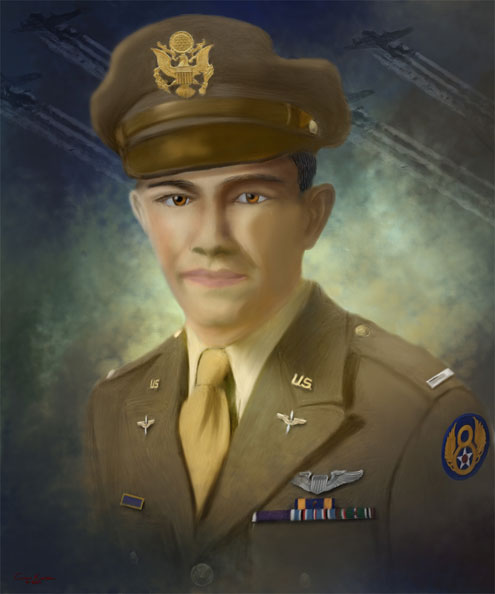 Henry Chrismon
HENRY CARL CHRISMON JR., 22, Celina, US Army Air Corps, 1st Lt. 8th Air Force, 413 Bomber Sq., 96th Bomber Group Heavy. On 21 Nov. 1944, he was pilot of a B-17G with a crew of nine. Plane hit by flak and exploded in the air near Osnabruck, Germany, in WWII. First buried at Temporary American Military Cemetery. Air Medal with oak leaf cluster. Brother of Maj. Harold Chrisman, who was killed in plane crash 1946.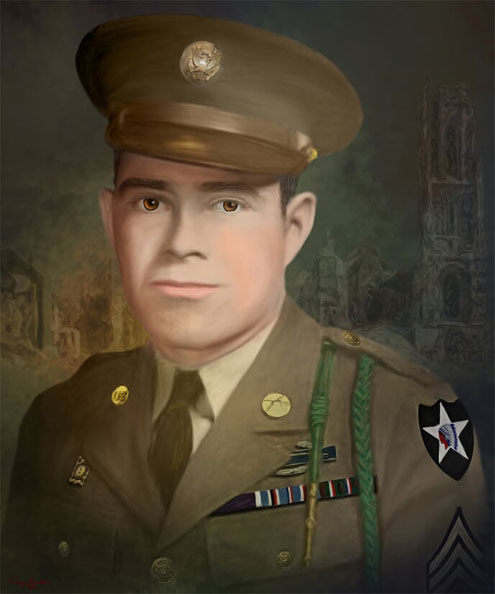 Vernon Jackson
VERNON HUBERT JACKSON, 25, Farmersville. US Army, Sgt. Co. B, 9th Infantry, 2nd Inf. Div. Landed at Normandy on D-Day +1. Wounded at the Battle of St. Lo about a month later. Died 27 July 1944 of wounds in France in WWII. Buried at Princeton Cemetery.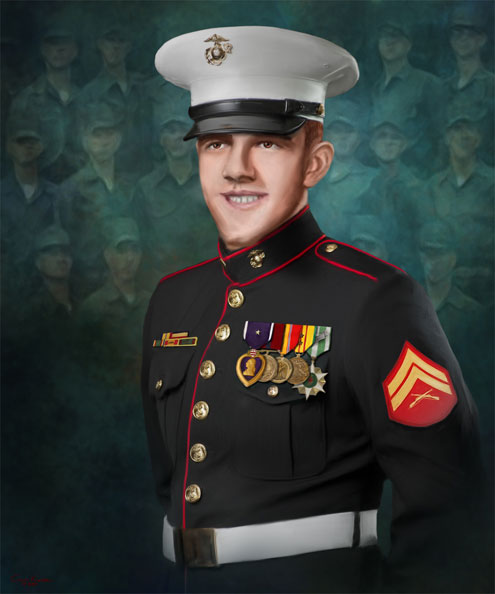 Jerry Fraze
JERRY WAYNE FRAZE, 21, McKinney. USMC, Cpl. Fox Co. 2nd Bn. 4th Marines, 1st Marine Div. Wounded in action 11 Dec. 1967. KIA 12 Mar. 1968, while leading a direct assault on a fortified bunker complex in the small village of Lam Xuan, near the DMZ in Vietnam. Buried at Restland in Dallas.
For more information go to Collin County Freedom Fighters at www.ccfreedomfighters.com