Columnists
The 100th Anniversary of Veteran's Day
Nov 9, 2019
Veterans Day originated as "Armistice Day" on November 11, 1919, the first anniversary of World War I. That makes 2019 the 100th Anniversary of the first "Armistice Day" now known as "Veterans Day." In 1926 Congress passed a resolution for an annual observance, November 11th became a national holiday beginning in 1938. Veterans Day honors all those who have served our country in war or peace, dead or alive, although it's largely intended to thank living veterans for their service.
Memorial Day is an annual federal holiday the last Monday in May that honors all our nation's military veterans who gave their lives in defending our country.
Many people today don't even really think about our nation's military services and its members until they're reminded about them, however they really should. Around the clock, members of our nation's military services are stationed throughout the world doing their best to keep us all safe here at home.
The latest figures that I could find of active United States military members were from two years ago; at that time there were 1,432,514 members in the five main branches of our nation's military. This breaks down to 544,744 in the Army, 327,305 in the Navy, 325,330 in the Air Force, 194,437 in the Marines, and 40,698 in the Coast Guard. There are also approximately 865,000 members in reserve. Of course, these figures are always changing.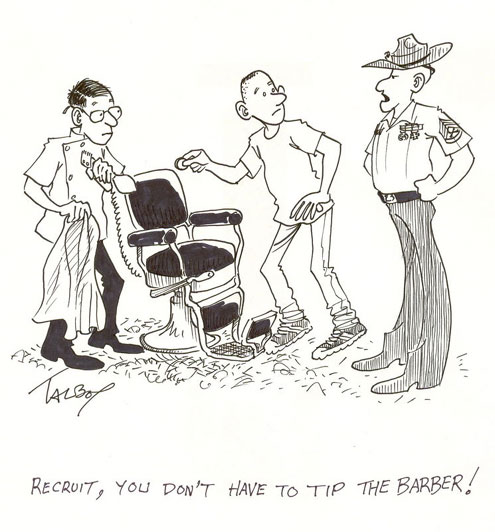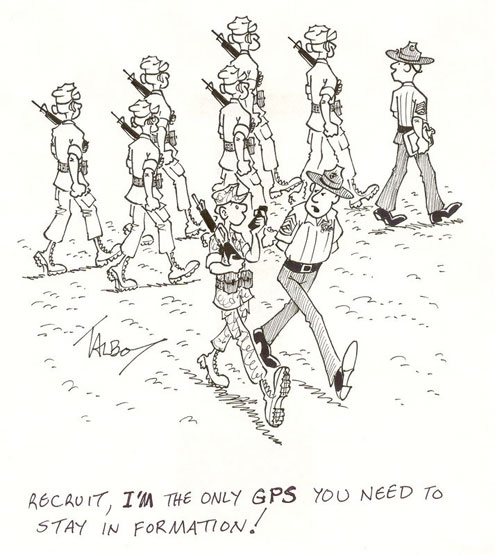 The Vietnam War was very controversial. Many people believed our military shouldn't have been in Vietnam while many others believed that was just where our soldiers should have been. Because of this, many soldiers were treated with much disrespect on their return home. That was not right because our soldiers were only in Vietnam under government orders.
Fortunately, many American citizens now realize how wrong they were in those earlier misguided beliefs. In the last several years, I've witnessed many instances of our proud military veterans being thanked for their military service no matter what branch of the military they were in or what war they fought in. Often times it's a woman whose husband is presently away in the military and her child or children thanking a veteran wearing a veteran's cap. It's nice to be able to witness the sincerity in their thanks.
Never having been in the military myself, my thoughts are not from personal experience but from what I've observed and learned through the years. I just know that we should support all the members of our nation's military service, no matter what situation they may be in at the time. Having once been an auxiliary police officer, I can speak from experience there -- we need to also support the members of our nation's law enforcement services.
Those who are in our nation's military services, law enforcement, as well as our nation's firefighters and members of the medical community all need our support. Where would our country be without any of them?
A great way to honor our fallen military veterans will occur next month on December 14h because of "Wreaths Across America." It is a very ambitious and worthwhile project that honors fallen military veterans which began from the thoughts of a twelve-year-old paper boy for the Bangor Maine Daily News in the early 1960s; since then, "Wreaths Across America" has garnered support and it has gotten bigger every year. A longtime goal to cover Arlington National Cemetery in wreaths was reached in 2014 when 226,525 wreaths were placed. That must have been a very impressive sight. Today, all 147 of our national cemeteries are involved, plus approximately two dozen overseas cemeteries along with many other selected cemeteries in every state, as well as Puerto Rico.
I can't begin to tell the full story of this very worthwhile project in this column, however a good place to learn much more is http://www.wreathsacrossamerica.org/our-story. "Wreaths Across America" is fully explained as well as how it got started plus how you can participate and honor a fallen family member or friend who served in our nation's military.
The cartoons used above are with the permission of professional cartoonist Daryl Talbot, who happens to be a high school classmate and good friend of mine. You can find more of Daryl's work on http://www.daryltalbot.mysite.com or on Daryl's Facebook page.
Being that this November 11th is the 100th Anniversary of Veteran's Day there may be more different veteran's observances throughout our nation than ever before.
No matter where you live check to see if there might be a special observance, parade, or something else related to veterans not too far from you. Attend if at all possible; it might just give you a renewed dose of patriotism.
If you have any comments or questions my e-mail address is deh63shs@yahoo.com.