Lifestyles
What is the reality of gun violence? A discussion in three parts for Grayson County
Nov 13, 2019
Sherman, Texas -- With the 2020 election year coming up, Grayson County Democrats (GCDP) plan a series of public events to bring information to the residents of Grayson County. GCDP Events Coordinator Jan Fletcher has wanted this educational opportunity for the public since 2017. "An informed public is more prepared to vote on the issues," Ms Fletcher stated. "This series offers non-partisan speakers sharing information to educate and enlighten those voters wanting to learn more about the issues."
The initial program subject is on the epidemic of Gun Violence in America. This emotional topic cannot possibly discuss all facets in the two-hour format but the speakers will bring their honest views for discussion. The student viewpoint will be provided by members of Austin College who have been affected by today's all too real exposure to the threat of open attacks in classrooms and public places.
The second speaker is local physician Grant Craig. A Family Practice physician for over 30 years, Dr. Craig is a passionate speaker on the damages of gun violence. Having received his MD from University of Texas Medical School of Houston, Dr. Craig's training included time as an emergency room physician dealing directly with the aftermath of shootings.
Bringing the political view to our evening will be Chris Cortopassi. She is Regional Deputy Lead for DFW and West Texas for the Texas Chapter of Moms Demand Action for Gun Sense in America. As an advocate for sensible gun legislation, Chris will present an overview of the last legislative session and share what Moms Demand Action's goals are for the upcoming election season. The program will close with a question and answer session.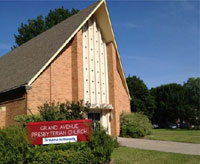 Join us Saturday, November 16 from 6:00 – 8:00 p.m. at Grand Avenue Presbyterian Church, 901 N. Grand Ave in Sherman. Parking space is located in the back off Cleveland near Minter Hall. Admission is free. Join us for future topics on Healthcare, Immigration, Women's Rights and Getting Big Money out of Politics. Be Part of the Solution.