Local News
McKinney no longer requiring hot work permits as burn ban is lifted
Nov 12, 2019
Collin County ends 90-day burn ban early
McKinney, Texas -- The McKinney Fire Department (MFD) is no longer requiring permits for outdoor hot work like welding. This comes after Collin County lifted its outdoor burn ban that included the incorporated limits of the City of McKinney.
Collin County's Fire Marshal determined that the dangerous fire conditions no longer exist.
"The McKinney Fire Marshal's office thanks all our contractor partners for taking part in the permit process during a time of increased fire risk;" said McKinney Fire Marshal Mike Smith. "We urge people to remain vigilant anytime fire is used outdoors."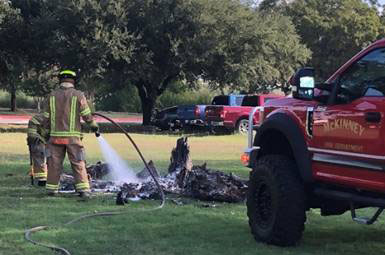 More safety information can be located at www.mckinneyfire.org or www.nfpa.org.