Sports
Bonham Lady Warriors fall to Gunter in five-set thriller
Nov 12, 2019
Denison, Texas -- The Denison High School gym was packed Monday night with fans from both teams as the Bonham Lady Warriors squared off against the Gunter Lady Tigers with a trip to the Region II-3A semifinals on the line.
It would require five sets to pry these two teams apart.
In this Region II-3A quarterfinals match, Gunter got off to a fast start with a 25-13 win in the first set, paced by junior Bethany Gilbreath's six kills.
Bonham senior Averi Reeves strapped the Lady Warriors on her back and led them to a 25-21 victory in the second set to even up the match. Reeves had seven kills and three aces.
In the third set, Bonham had the momentum initially and raced out to a 6-1 advantage, thanks to an ace by Raegan Shackelford and kills by Alli Kirkpatrick, Lily Wilson and Breanna Killgo, but when the dust cleared it was Gilbreath with seven kills as Gunter posted a 25-20 win.
Bonham was back on the attack in the fourth set with two freshman hitters combining for nine kills; Kirkpatrick put down six kills and Killgo had three kills. Wilson also had three kills and Bonham put a 25-23 win in the books to set up the tiebreaker.
Kirkpatrick and Reeves knocked down kills as the fifth set got underway, but a kill by Gunter sophomore Shae Pruiett tied the score at 7-7. Lakin Satre also had a kill as Gunter slipped in front.
Reeves and Carsyn Hemby countered with kills to get Bonham within one point of the lead, however another kill by Satre and three kills by Ryanna Mauldin carried Gunter to a 15-9 win.
Averi Reeves led Bonham with 17 kills, Alli Kirkpatrick finished with 14 kills, Lily Wilson knocked down nine kills, Raegan Shackelford had six kills, Breanna Killgo contributed five kills and Carsyn Hemby had four kills.
Gunter junior Bethany Gilbreath led all hitters with 23 kills and teammate Rayanna Mauldin put down nine kills.
Bonham wraps up an exciting season of playoff volleyball with a 29-13 record.
Gunter advances to face the winner of Commerce/Tatum in a Region II-3A semifinals match.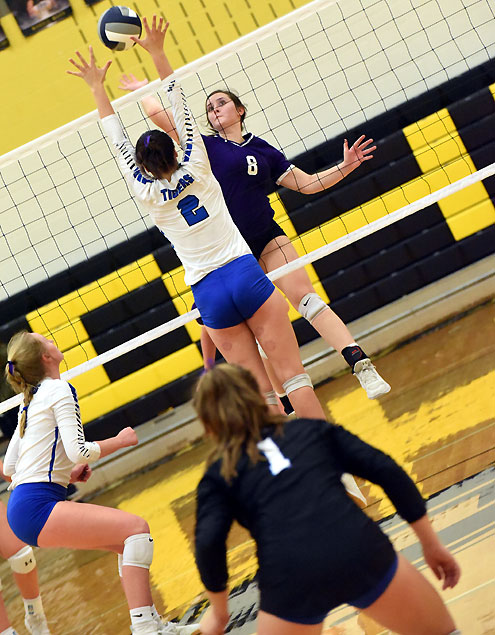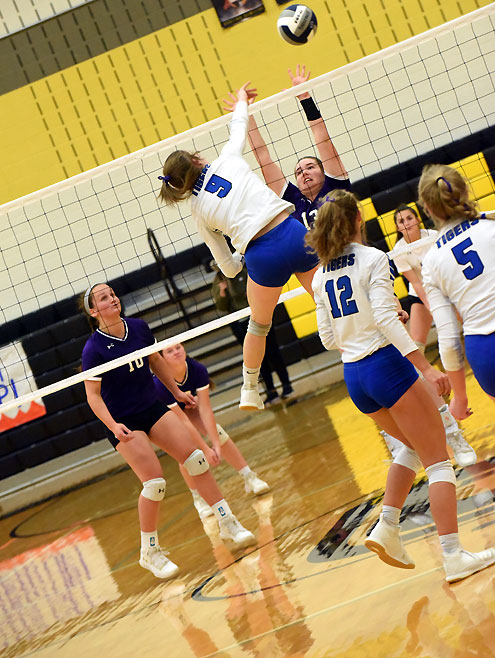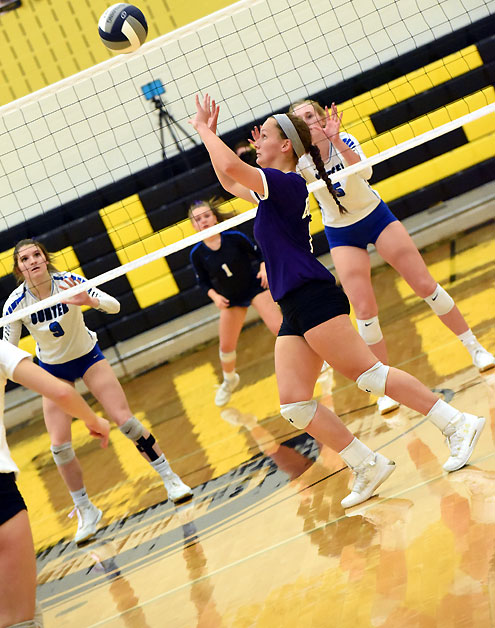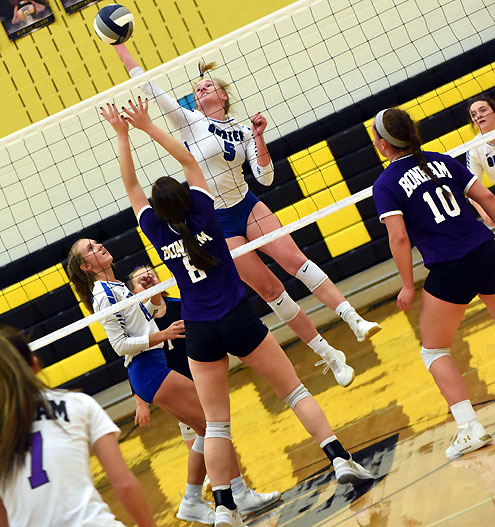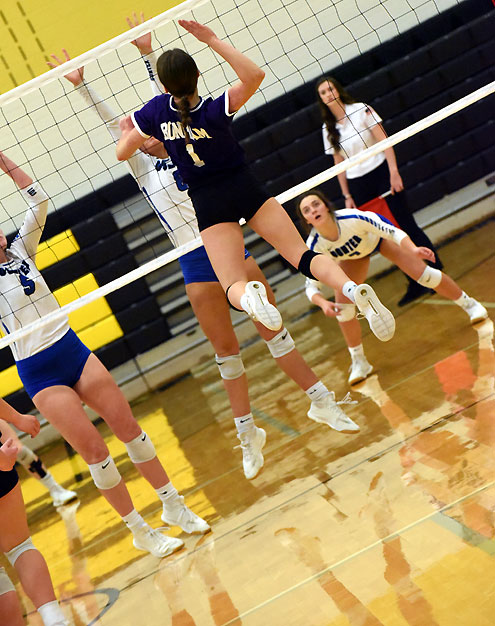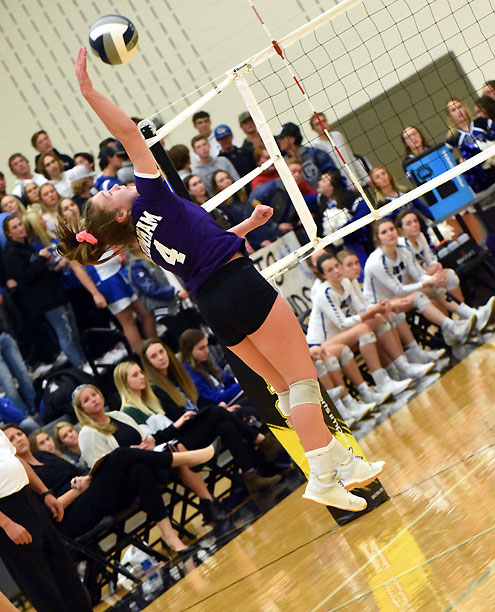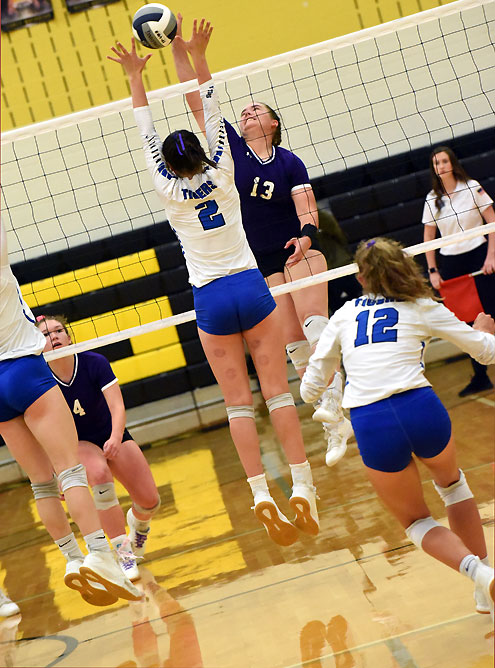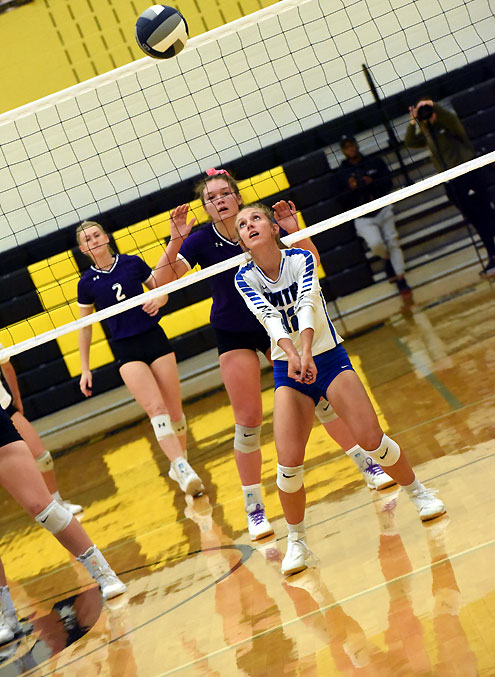 photos by Allen Rich
additional photos pending