Obituaries
Jack Allen Miller
Nov 13, 2019
Bonham, Texas -- Jack Allen Miller was born January 28,1933 in Elm Mott, Texas to Enrick (Bud) Miller and Eunice (May) Miller. He went to be with his Lord and Savior on November 7, 2019 at Clyde Cosper State Veterans Home in Bonham, Texas.
Jack proudly served his country in the United States Coast Guard 1951-1953 Active Duty and 1953-1959 Reserves. He was a member of the Sunset High School State Champion Football team in 1950.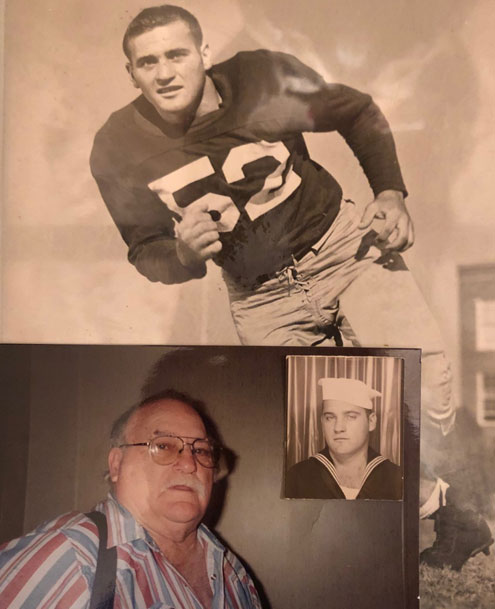 Jack worked for the United States Postal Service for 33 years retiring in 1990. After retirement he enjoyed raising cattle. His pride and joy were his grandkids; he was at every basketball, softball and baseball game he could be, along with track meets and cattle shows.
He helped coach his two oldest granddaughters in softball during summer league play. He served on the board of the Fannin County Electric Co Op for many years where he made many friends. He was loved by many and made friends wherever he went. He will truly be missed by many.
He was preceded in death by his parents, sister Mary Dell Curry, mother and father in law, brother and sister in law and niece Denise. He is survived by his wife of 63 years Martha, son Craig Miller (Vickie) , daughter Rhonda Kavanaugh (Eric), grandchildren: Terry Miller (Courtney), Crystal Miller, Shasta Kavanaugh and Chelsie Kavanaugh, and great grandchildren: Cayden Williams, Bryce Pieper, Hudson Miller, Brianna Miller and Zane Miller. He is also survived by his brother-in-law Gene Curry (Ruth) and many nieces and nephews. Upon his wishes no services will be held.
For condolences, please see Fisher Funeral Home in Denison, Texas.