Obituaries
Billie Joy Manhart
Nov 14, 2019
Bonham, Texas -- Funeral services for Billie Joy Manhart, 90, of Bonham, Texas will be held at 2:00 p.m. on Saturday, November 16, 2019 at the Northside Church of Christ. Mr. Alan Lay will officiate. Interment will follow at Willow Wild Cemetery. Mrs. Manhart passed away on Tuesday, November 12, 2019 in Denison, TX surrounded by her loved ones.
Billie Joy (Campbell) Manhart was born in Randolph, Texas on February 6, 1929 to Solon Neil and Alpha Omega (Williams) Campbell. She married Charles "Sonny" Manhart on October 24, 1955 in Bonham, TX; he preceded her in death on September 13, 2009. Billie received her Master's Degree from East Texas State University now A&M Commerce. She began her teaching career at Raymondville Texas ISD and worked for other districts including North Fannin County, Sam Rayburn ISD and Bonham ISD. After retiring from Bonham ISD, Billie taught at the local prison units. She worked for over 45 years teaching Literature, English, Typing and Vocational Education. Billie was also a class sponsor for Delta Kappa Gamma; a professional society for women educators.
She was a loving mother, grandmother, great grandmother, sister, and friend, who will be missed by many. Billie was a member of the Northside Church of Christ.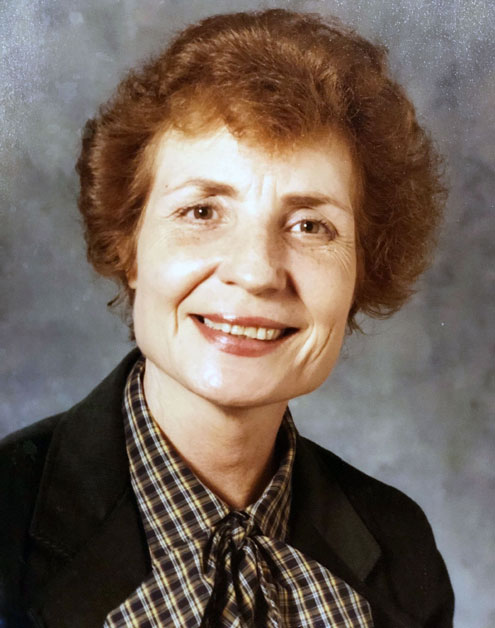 Billie is survived by son, Charlie Manhart, grandchildren, Carlie Glass, Cristyn Floyd and Austin Manhart, great-grandchildren, Mavrick and Presley Walker, Nathan Drew Gibbs, Aydrie Gibbs, Ava Gibbs and Cooper Manhart; and sister, Peggy June Shinpaugh. Her parents, sister, Ouida Lain Lowe and brother, Johnny Neal Campbell also preceded her in death.
Serving as pallbearers will be Bill Lowe, John Ed Shinpaugh, Roy Fife, Mike McCraw, Colt Floyd, and Mike Glass.
Visitation will be held on Friday, November 15, 2019 at Cooper-Sorrells Funeral Home Bonham, Texas from 6:00-8:00 p.m.
To convey condolences or sign an online registry, please visit www.coopersorrells.com