Sports
Bonham's Raegan Shackelford signs with Rogers State University
Nov 16, 2019
Bonham, Texas -- On Thursday, November 14, 2019, Bonham multi-sport standout Raegan Shackelford signed a National Letter of Intent to continue her softball career at Rogers State University near Tulsa, Oklahoma.
A stalwart member of head coach Micky Englutt's perennial playoff program for three years, Shackelford enters her senior season as the BHS career leader in home runs (19), RBIs (135), and slugging percentage (.763).
Playing the hot corner at third base, Shackelford has a remarkable .904 fielding percentage.
Coach Englutt describes Shackleford as a very coachable student of the game.
"Raegan always listens and does her best to do what is asked of her," says Englutt. "She is never out there just going through the motions. Raegan is driven and works hard to improve. Plus, she is determined. Raegan Shackelford has a never give attitude."
That combination of talent and desire has made Shackelford a First Team All-District selection, as well as Team Co-Offensive Player of the Year, in 2018 and 2019.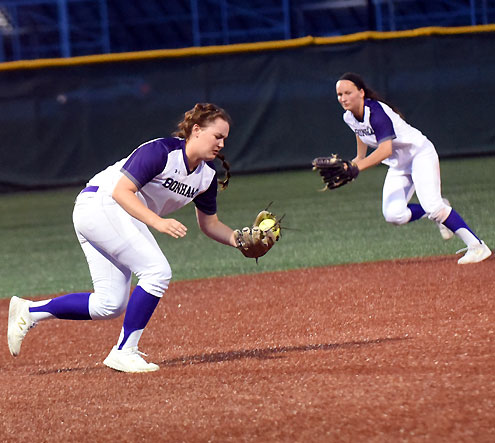 Bonham Lady Warrior fans are looking forward to an exciting senior season from this explosive athlete. In addition, Rogers State University often competes at Texas A&M University-Commerce and Texas Woman's University in Denton, so family, friends and fans of Shackelford may get an opportunity to see her in action for years to come.