Sports
Bells Panthers 36, Winona 32
Nov 16, 2019
Sulphur Springs, Texas -- The Bells Panthers built a 28-14 lead going into the fourth quarter and then turned back a late rally for a four-point win over the Winona Wildcats in a Region II-3A D2 bi-district contest.
Winona had a 6-0 lead after the first period, but Bells took a 13-8 lead into the locker room at halftime.
The Panthers had a two-touchdown lead going into the final period and held off an 18-point scoring burst by the Wildcats down the stretch for a 36-32 victory.
Bells advances to face the winner of Elysian Fields/Hemphill in the area round.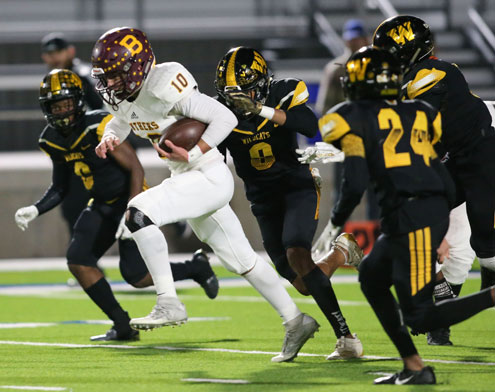 Bells Panthers workhorse running back Wrangler Priest (10) fights his way past the Wildcats defense in one of his many carries for the night. Bells won 36-32 for the Bi-District Championship in UIL 3A Division 2.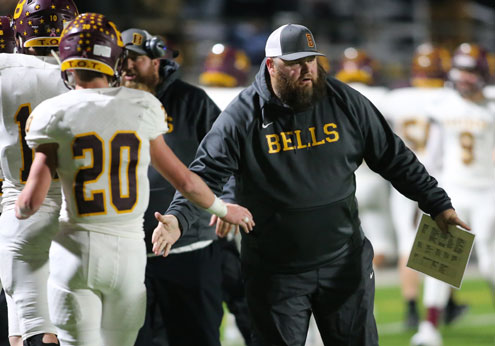 Bells Panthers Coach Dale West congratulates Bo Baker (20) after a good defesive stand.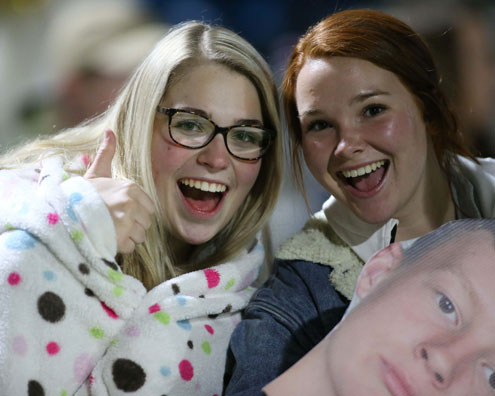 Bells fans celebrate in the cold.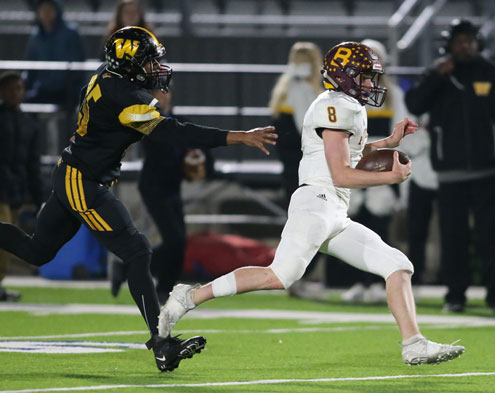 Bells Panthers QB Blake Rolen (8) sprints past defenders in the bi-district championship during a game.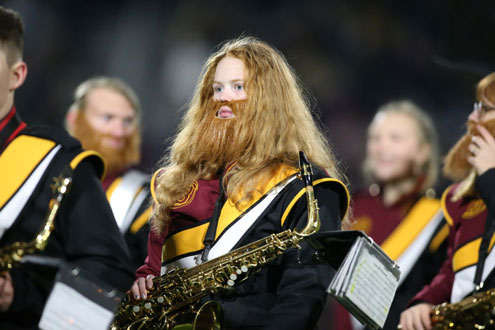 Bells band members celebrate their bearded coaches by wearing fake, long beards during their halftime performance.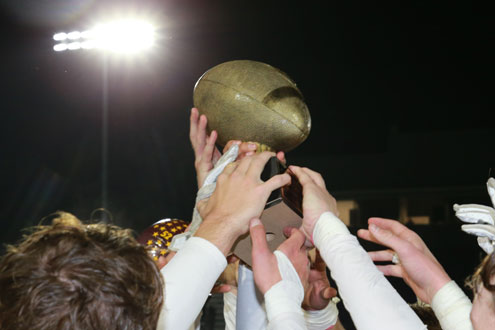 Panthers hoist the trophy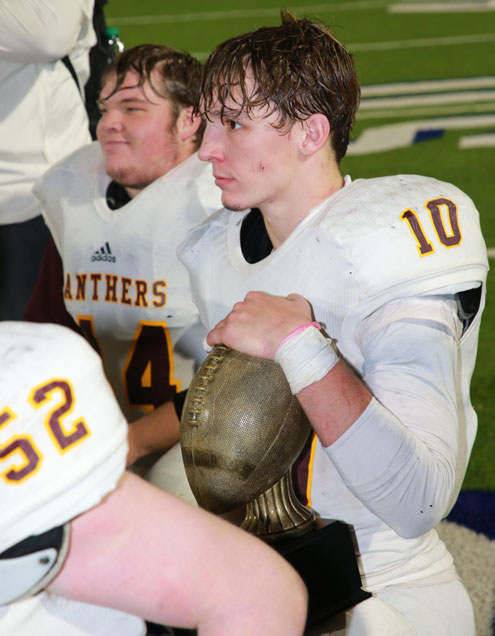 Panthers running back Wrangler Priest (10) was asked to hold the trophy by Coach West "because he earned it." Bells was 6-0 as district champions for the first time in school history.
Photos by Buzz Cory / www.BuzzPhotos.com