Lifestyles
Christmas Thunder coming to Grayson County Courthouse Dec. 14
Dec 12, 2019
Sherman, Texas -- The Fourth Annual free Christmas concert known as Christmas Thunder is coming to the steps of the Grayson County Courthouse on Saturday, December 14 at 7:00 p.m. This gathering of Texoma musicians of all ages and stages is designed to bring the songs of the season to Downtown Sherman. Everyone is encouraged to bring their lawn chairs, blankets and Christmas spirit to this family friendly event.

Following the concert the music education students from Southeaster Oklahoma State University in Durant will bring a musical petting zoo which will allow individuals, especially children, to pick up and try various instruments so that they might make an informed choice of instrument.

Musicians who are interested in playing should plan on attending rehearsal on the 14th at 4:30 p.m. in the Mosaic space at 118 W Pecan Street in Sherman. Bring your instrument and the music will be provided. Grab your favorite Christmas sweater or your favorite elf hat and bring along some fun decorations for your music stand or instrument.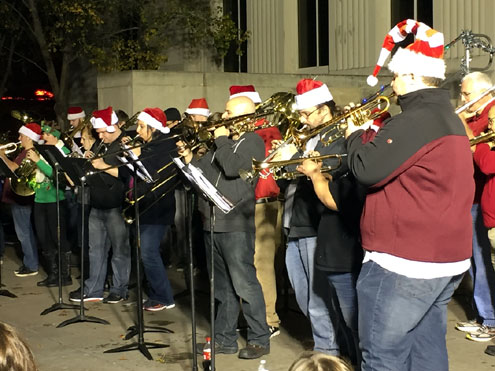 If this is your first year to play or your 80th year to play, come have fun with the ensemble. Music and stands will be provided. Band directors are urged to encourage their students to participate in this fun holiday event. For more information contact Dr. Tristan Eggener at teggener@se.edu.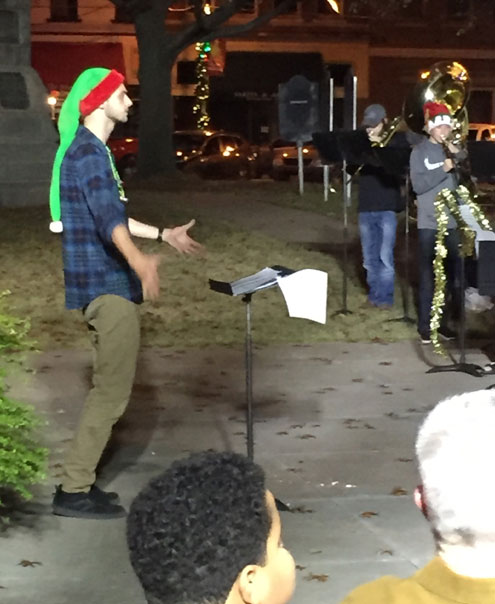 Details about the event can be found on Facebook by searching for Christmas Thunder 2019 or by contacting Dr. Eggener or Sherry Little at sherrylittle74@gmail.com. The event is made possible by Old Iron Post in downtown Sherman, the Music Department of Southeastern Oklahoma State University, First United Methodist Church of Sherman and the Grayson County Commissioners Court.