Front Page
FCRW host Republican candidates forum for County Commissioner Precinct 3 candidates
Dec 2, 2019
Fannin County, Texas -- The Fannin County Republican Women will host a candidates forum for individuals seeking the office of Fannin County Commissioner Precinct 3 and are Republican. If anyone is interested in this position, but has not yet made their intentions known, please contact Republican Party Chair Melanie Grammar at Melanie.fcgop@gmail.com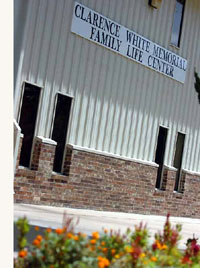 County Commissioner Precinct 3 Republican candidates forum is set for Monday, December 2, 2019 at 5:30 p.m. and held at the Clarence White Memorial Family Life Center, 200 W. 8th Street, Bonham, Texas. If you want to know about fellow citizens who aspire to join the commissioners court and lead Fannin County, you will want to attend.

The Republican Primary Election is Tuesday, March 3, 2020. The General Election is Tuesday, November 3, 2020. Attending a candidates forum is an excellent way to become knowledgeable about issues and candidates so you may cast an informed vote in the Primary Election.

The purpose of the forum is to allow candidates to present their reasons for seeking office and allow the voters to hear, first hand, what each candidate has to say. Candidates will answer questions presented by a moderator and receive equal time to respond. The public is invited and welcome to attend. The meet and greet begins at 5:30 p.m. with members bringing a covered dish. The meeting is 6:00 – 7:15 p.m. Candidates are encouraged to bring campaign literature and even yard signs to distribute to interested voters. We hope to see you there!