Columnists
It's almost time to count
Jan 11, 2020
It's time for the 2020 United States Census, the 24th since the first one was conducted back in 1790 not too long after George Washington's inauguration. Many people think of the census as a necessary evil and while it may be one of those things that you hate to do, it is actually very important.
Some people feel the questions are way too invasive -- the questions are not meant to be because the government is not trying to spy on us. The data collected by the decennial (every ten years) census determines the number of seats each state has in the U. S. House of Representatives and is also used to learn where to distribute billions of dollars in federal funds to local communities. Those are two of the main reasons for the census; another very important reason is that many 911 emergency systems are developed using census data and there are a lot of other very worthwhile reasons why we are subjected to the census taking process every ten years.
Our country's population was found to be 308,745,538 after the 2010 census, population estimates for this year's upcoming census are said be around 334.5 million.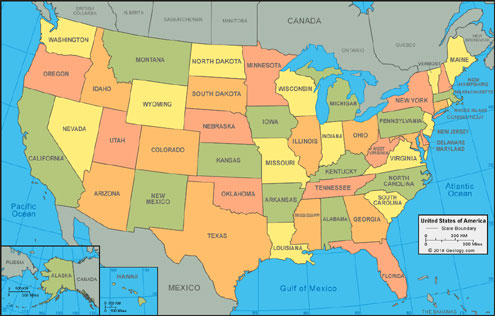 This is the first time the federal government will use an online version of the census questionnaire, however paper questionnaires are not going away. Most households will receives invitations to fill out the census online around the middle of March, however close to 22% of the households will receive both digital and paper questionnaires in these initial notifications. Census day is April 1st, by that date every household should have received their invitation to participate in the 2020 Census. The counting is scheduled to be completed by July 31st.
The paper questionnaires will be available in both English and Spanish, however online questionnaires will be available in 12 languages besides English. These are Arabic, Chinese, French, Haitian Creole, Japanese, Korean, Polish, Portuguese, Russian, Spanish, Tagalog, and Vietnamese. Language guides for 59 non-English languages, including American Sign Language, will also be available. Census Bureau officials believe that 99% of the languages spoken in U.S. households will be covered by all the language options available for the census questionnaires.
Just like many other phone calls you receive you want to make sure it's legitimate if someone calls you and says they are from the Census Bureau. Nowadays scammers seem to be everywhere and that includes people claiming to be representatives from the Census Bureau.
The Census Bureau will never ask for:
anything on behalf of a political party
money or donations
your bank account or credit card numbers
your mother's maiden name
your social security number
If you get a letter, an in person visitor, or a phone call from someone claiming to be from the Census Bureau and you want to verify the authenticity, the Census Bureau advises you call their National Processing Center at one of these numbers:
800-392-6975 Hagerstown, Maryland
800-523-3205 Jeffersonville, Indiana
800-642-0469 Tucson, Arizona
I hope to complete my census questionnaire soon after I receive it in the mail, I sure don't want to put it in a drawer and just forget about it. Filling out a census questionnaire is one of those important but necessary evils that we all need to do, please don't forget to complete yours.
If you have any comments or questions my e-mail address is deh63shs@yahoo.com.