Lifestyles
Art demonstration and talk at Creative Arts Center Jan. 18
Jan 18, 2020
Two-day workshop February 8-9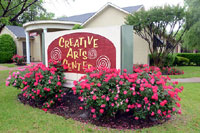 Bonham, Texas -- Golden Paint is one of the most popular brands and is used by countless artists everywhere. Justin Burns, a representative of Golden Paint (who is also an art teacher), will be visiting the Creative Arts Center to present a free Lecture/Demonstration of the many types of products Golden offers. The demo is Saturday, January 18 from 11:00 a.m. to 1:00 p.m. and anyone interested in art or painting should enjoy the wealth of knowledge that Justin will bring. This event is free.

Over the course of this year, Justin will also be teaching a variety of workshops at the CAC. The first one is February 8-9 and the workshop is titled Acrylics A-Z. In this two-day workshop where all supplies are provided by Justin, participants will paint 10 paintings. Again, the goal is to experience the many types of paint and art products that Golden offers. Artists who have heard Justin speak or taken his courses rave about his wealth of knowledge and his enjoyable presentation. The cost of the workshop is $150 and runs from 9:30 a.m.-4:00 p.m. each of the two days. Again, all supplies are provided and reservations are required.

For more information about the free demonstration or the workshops scheduled with Justin Burns in 2020 or any other of the Creative Arts Center's programs, contact the center at 903-640-2196. The center is located at 200 W. 5th Street in Bonham.