Columnists
A very worthwhile association
Jan 18, 2020
The Christmas holidays are now behind us; for students that means a few more months of studies until that long-awaited summer break. At least that is the way I remember it. Believe it or not, many people's attitudes towards their school days will change as they grow older.
As kids, many of us think school will never end; as adults, others of us look back on those days with fond memories. The main purpose of our twelve years of education is of course to help you prepare for life as an adult. The older we get the more we should realize the importance of that phase of our lives.
The late comedian Nipsey Russell knew a funny poem about education that gets to the point, it says "Stay in school, stay until you are through, if they can make penicillin out of moldy cheese they can make something out of you."
I've worked on the class reunions for my high school class for over forty years, it's a hobby that has had its ups and downs but one which I enjoy. To me the best parts of our reunions and mini-reunions have been recalling a lot of fun memories and renewing friendships with classmates plus getting to know people better that you may not have known that well back in school.
Probably because of my work on our reunions, I was asked to attend an organizational meeting of what was to become the Sherman Ex-Students Association. That night in February of 1992 when the dues were set, I quickly signed up to become the first official lifetime member. I also served on the board of directors for the organization's first four years. I'm proud to say that in all those years the association has stayed true to its original purpose: "Celebrating the past and building the future."
When I think of "Celebrating the Past" I think of the Sherman Ex-Students Museum and all it contains, Betty Roberts and Jackie Wilks do a great job as the two very dedicated directors of the museum. It is located on Loy Lake Road just south of the SISD Administration Building in part of the old Dillingham School. There is lots of memorabilia in there from not only Sherman High School but also Fred Douglass School and the various Sherman elementary schools.
Henry Sory was the association's first president. He realized that many people might think of the association as just being for Fred Douglass and Sherman High, but in reality it is for anyone that ever attended any Sherman school. The museum contains lots of memorabilia from the various Sherman schools with special areas dedicated to sports, ex-students who served our country in the military, school yearbooks, and much more.
There is also a great need for volunteers at the museum for anyone who might be interested. The phone number for the museum is 903-891-6737; the number for the SISD Administration offices is 903-891-6400. Museum hours are 12:00 p.m. until 3:00 p.m. on Wednesdays and Fridays and other times are by appointment, plus they are open during some class reunions.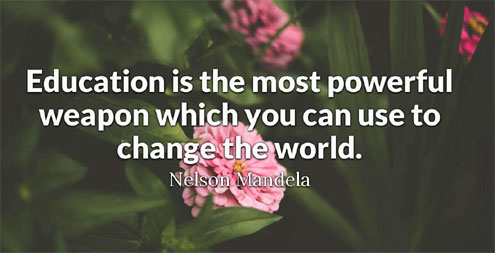 "Building the Future" is not just a phrase of the Sherman Ex Students Association's -- it's something they do all the time through their various scholarships. The association has many scholarships available including one thought up and put together by the late Jimmy Jack Beale (SHS '61), it is titled the "HOPE Scholarship" which stands for Helping Others Pursue Education.
HOPE is a very special type scholarship geared towards those graduates that may not be already eligible to receive one of the many music, sports, or other scholarships that are available. It is designed to help those students who may be academically qualified but may also be financially unable to continue their education at either a college or a trade school. With computers and the world of technology changing all the time, it seems to me that in the future more and more graduates will continue to need additional education just to keep up.
Sherman students in high school hoping to go to college or a trade school need to check with their school counselors and the Sherman Ex-Student's Association as early as possible to see what scholarships might be available when time for college comes around.
Association memberships are available for one or two years or you can purchase a lifetime membership, a portion of the funds from the lifetime membership goes into the association's scholarship fund. All members will receive the "Bearcat Bulletin" newsletter which is published quarterly and contains news about ex-students, upcoming class reunions, and much more. There is also an annual luncheon where each year's "Outstanding Ex-Students" and Outstanding Ex-Teachers" are honored.
Since I live in Sherman, I'm more familiar with our ex-student's association, however Denison has the Denison Alumni Association and there may be some others in our area too. If there is not a similar association in your area maybe you can help start one, the many benefits far outweigh the drawbacks.
If you have any comments or questions my e-mail address is deh63shs@yahoo.com.