Local News
City of Denison ordinance calls for residents to 'stay home, stay safe'
Mar 28, 2020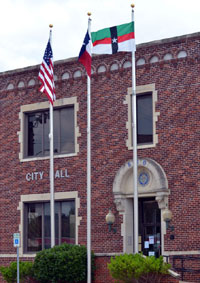 Denison, Texas -- Beginning 11:59 p.m. Friday, March 26, 2020, the residents of Denison, Texas have been instructed to "stay home, stay safe" to slow the spread of COVID-19 and this ordinance also came with a warning that, if needed, the next preventive measure could be an order to shelter in place.

To date, the city has two cases of COVID-19.

Denison City Hall is closed to the public, although staff members are available by phone and/or email.

The City of Denison has cancelled public meetings for the remainder of March.

For more information, please visit the City of Denison website or call city staff at 903-465-2720.